0019925
Ecolab® FaciliPro High Frequency Floor Finish 5 Gallon
Carpet & Floorcare Cleaners
Ecolab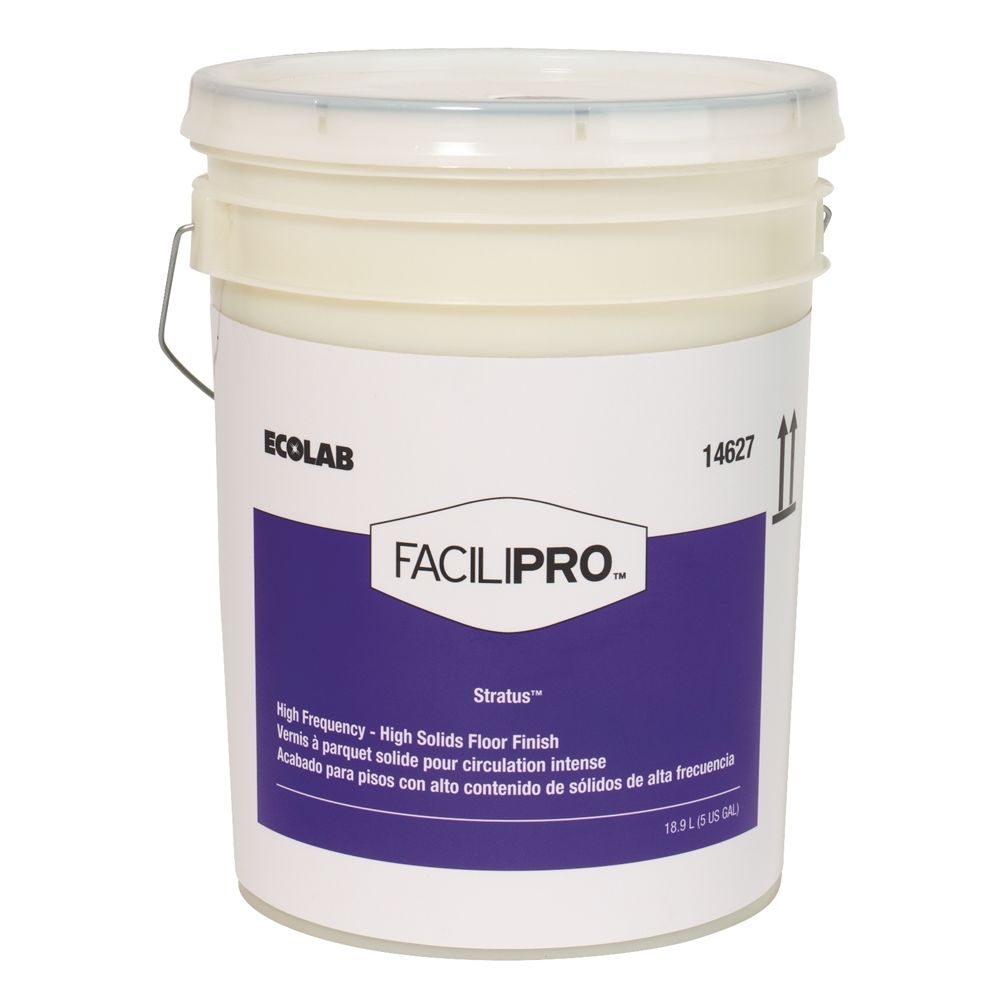 Ideal for use on resilient and other types of natural and man-made floors with high intensity traffic. Engineered for higher maintenance routines and gives outstanding gloss. Features 25% solids.
Heavier application per coat than 20% solids finishes-more finish on the floor reduces scrub and re-coat frequency
High application gloss
Amazing daily high speed battery, electric or propane burnishing response
Excellent durability
Products do not contain phosphorus. Product is not severely irritating to skin, eyes or respiratory system. Product meets CARB VOC threshold to help reduce air pollution.