0024600
Ecolab® Apex Power Plus Machine Warewashing Detergent 6.75lb #00017091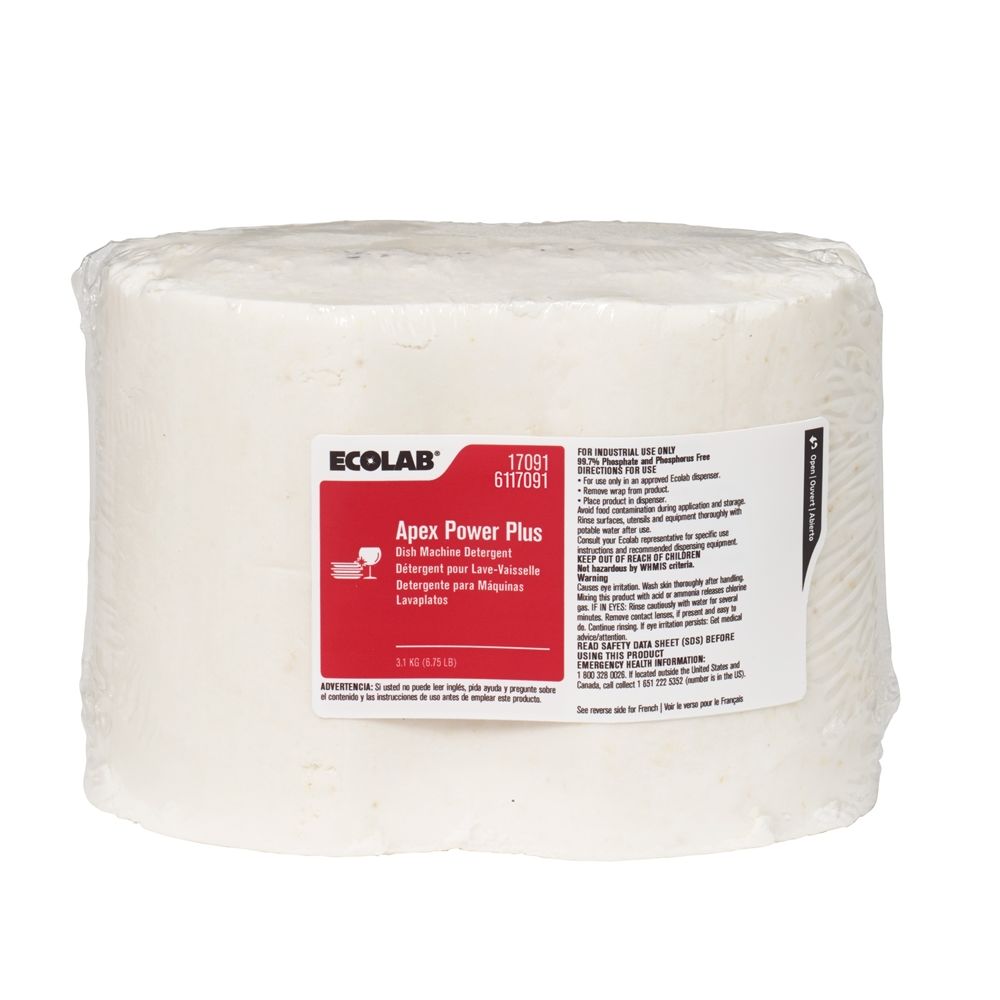 Chlorinated solid machine warewashing detergent with improved film removal chemistry. High performing, low-phosphorus detergent for moderately hard water.
High performing detergent
Concentrated for moderate to hard water and high soil loads
Stronger destaining capabilities.
Apex Power Plus also helps to manage total costs by helping to reduce racks washed. Apex Power Plus features a 97% reduction in plastic waste when compared to traditional solids.