0027125
Aroma Country/ Blaze Away Air Freshener, Citrus 16oz
Air Fresheners & Deodorizers
Blaze Away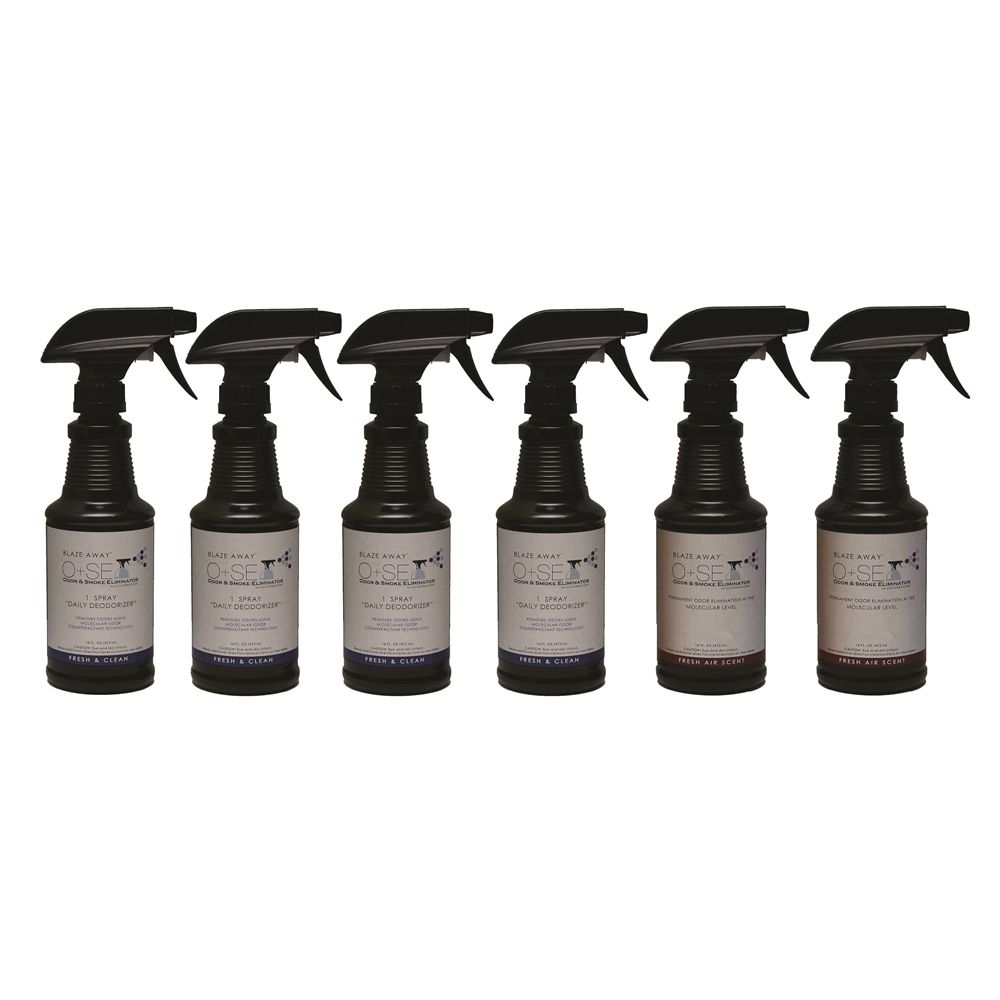 Use them to freshen any size area, works as an incredible air freshener. Removes smoke related odors within seconds. Does not contain water and only 1 - 2 sprays are needed for its long lasting smell.
Powerful, long lasting fragrance.

Not a cover-up or masking agent.

Permanent odor elimination and long-term general scenting.

Used at hundreds of hotels, casinos, resorts, rentals properties and commercial buildings throughout North America.
Meets or exceeds CARB / V.O.C. Compliancy laws.