0028795
Can Liner, High Density, 30x43, Blue, 14 Micron, 23 Gallon Recycling Bag
Sustainable Products
Heritage Bag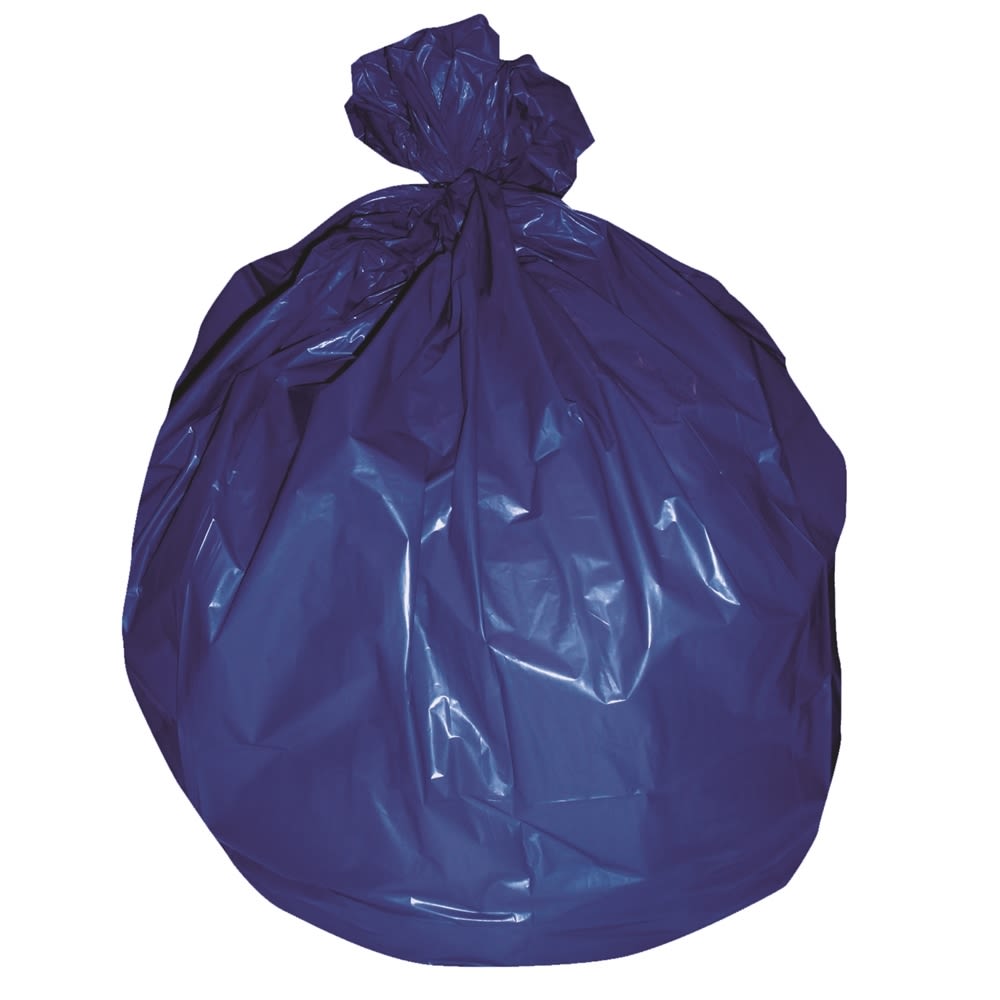 One of the most common ways to assist the environment is through recycling. This recycling blue bag is made to use in your recycling container. The bright blue is easily identifiable while the performance is designed to specifically handle the loads required by this use.
30.5x43
14 Micron
Blue color
60 lbs dry load capability
Coreless roll for ease of use
Star-sealed bottom for superior leak prevention
Sized to fit today's cans
Convenient cases have dual dispensing for easy use and storage
Not only are these bags designed to assist in recycling, they also reduce the petroleum use by utilizing a natural mineral to assist in toughness.

Blue recycling liners, the easiest way to be green!