0029421
Air Wick® Air Freshener, Fresh Waters Fragrance, 8oz
Air Fresheners & Deodorizers
RJ Schinner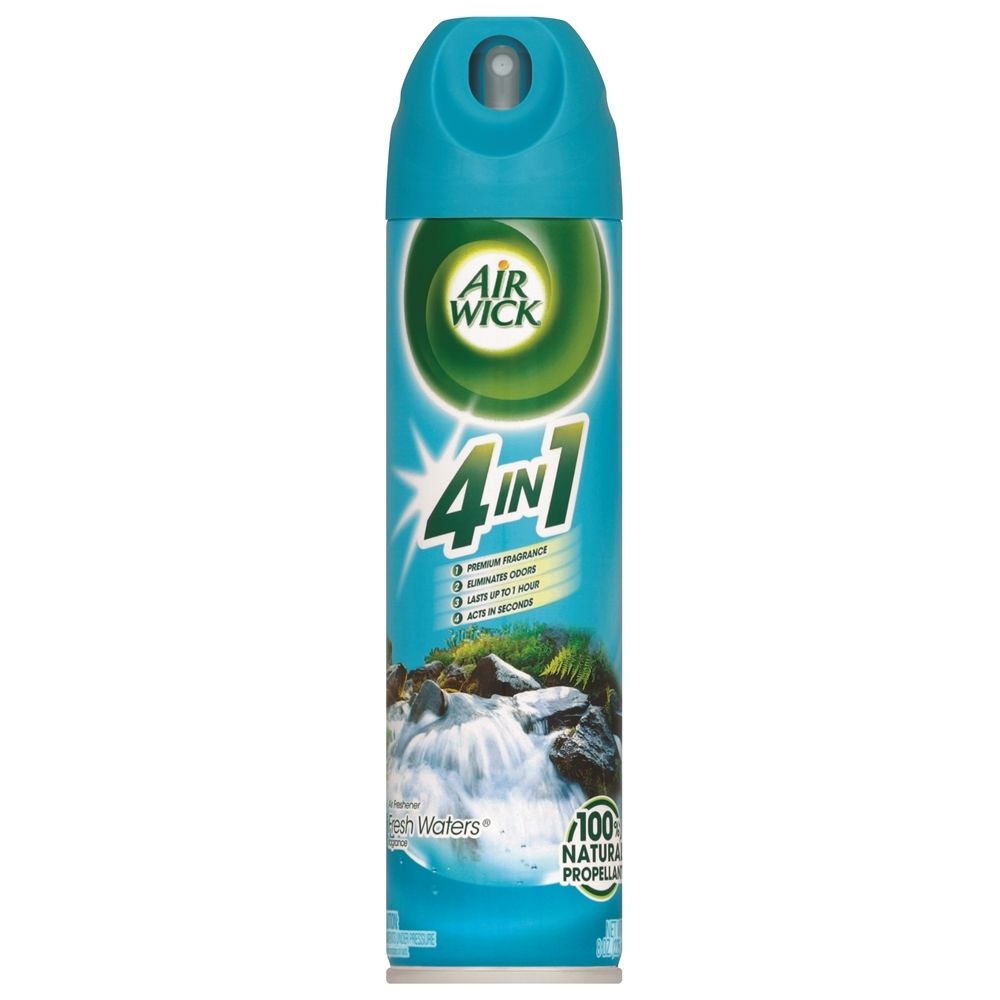 Uses 100% natural propellant. Unlike traditional aerosols that release chemical propellants, Air Wick® is propelled only by fresh air to deliver a cleaner, premium fragrance experience in a dynamic soft mist spray. Effective at eliminating strong odors, the fragrance acts in seconds and lasts up to one hour.
Uses 100% filtered air propellant
Long-lasting and effective for eliminating strong odors
40% Less carbon footprint than traditional Air Wick aerosols
Fresh waters scent
40% less carbon footprint per unit than traditional AIR WICK® aerosols.