0030244
Advance Nilfisk® VL500 Wet / Dry Vacuum - 14 Gallon Tank Capacity, 6 Gallon Dust Bag Capacity
Vacuums & Sweepers
Nilfisk-Advance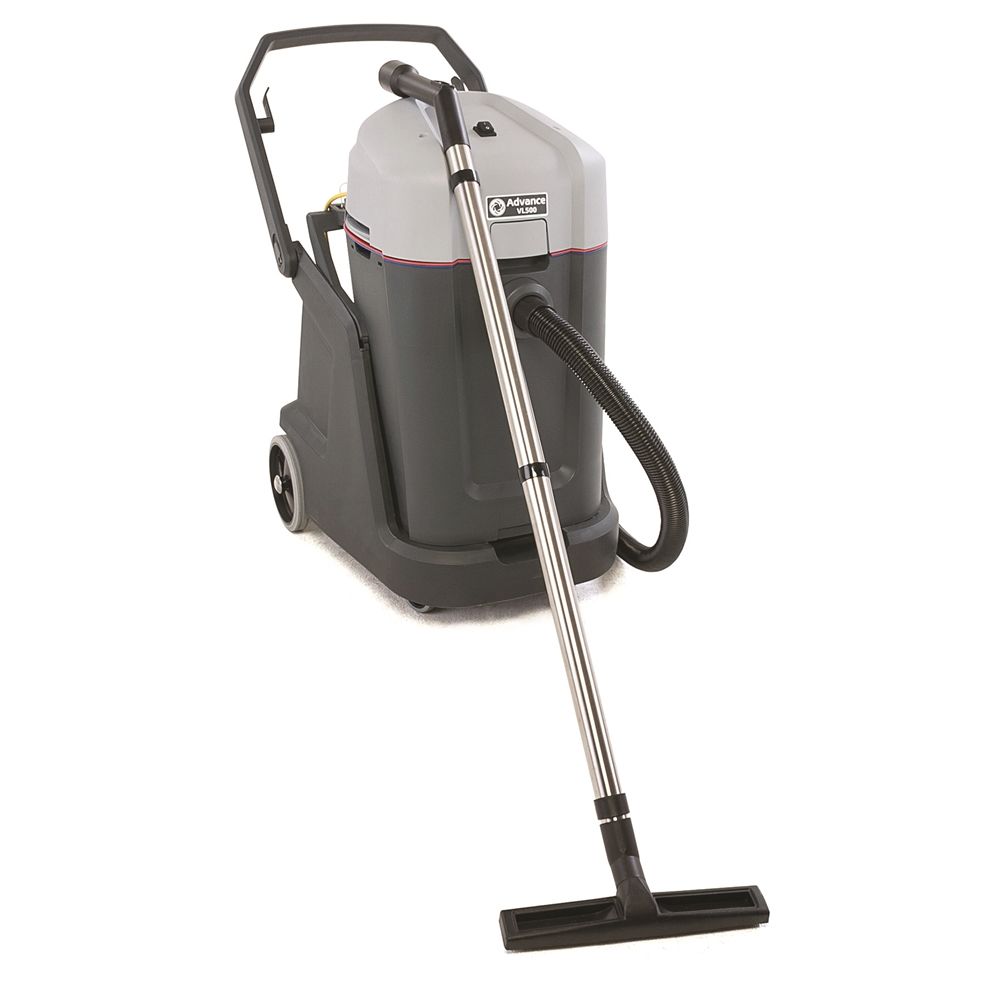 This wet/dry vacuum satisfies applications ranging from small office environments to large education and healthcare facilities. Designed with a superior filtration system, easy-to-use features and multiple accessories. Delivers power and functionality when you need it. Gallon capacity: 14 gallon, 6 gallon dust bag capacity - dry. Comes with tube holder, drain hose, accessory storage and dust filter system.
Features
Specifications
Warranty
Clean in both wet and dry applications, without changing filters, thanks to the unique dual filtration system
Simplify wet pick-up and tank emptying with the ERGO "tip n' pour" design
Choose from a range of standard and optional accessories so you have the right tools for the job
Increase productivity with a powerful 1,000W motor, reliable operation and easy-to-use design
Power supply (V)120 V / 60 hZ
Power cord - length: 50 ft. (15 m)
Power Pmax1,100 W
Suction power end of tube (W) 185 W
Airflow ft3/min (L/SEC)101 CFM (48 L/Sec)
Vacuum at nozzle (KPA) 72 inches of H2O (18 kPa)
Sound pressure level 82 dBA
Tank capacity (Gal / l) 14 gal (55 L)
Dust bag capacity - dry6 gal (28 L)
Wet filter area (CM2) 285 sq. in (1,840 sq. cm)
Cartridge filter area (CM2) 683 sq. in (4,410 sq. cm)
Hose length (M) 8 ft.
5 years parts, 2 years labor