0030451
Commercial Zone® Parkview 2 Dual Trash and Recycling Center Receptacle, Black
Recycling & Waste Receptacles
Retail Space Solutions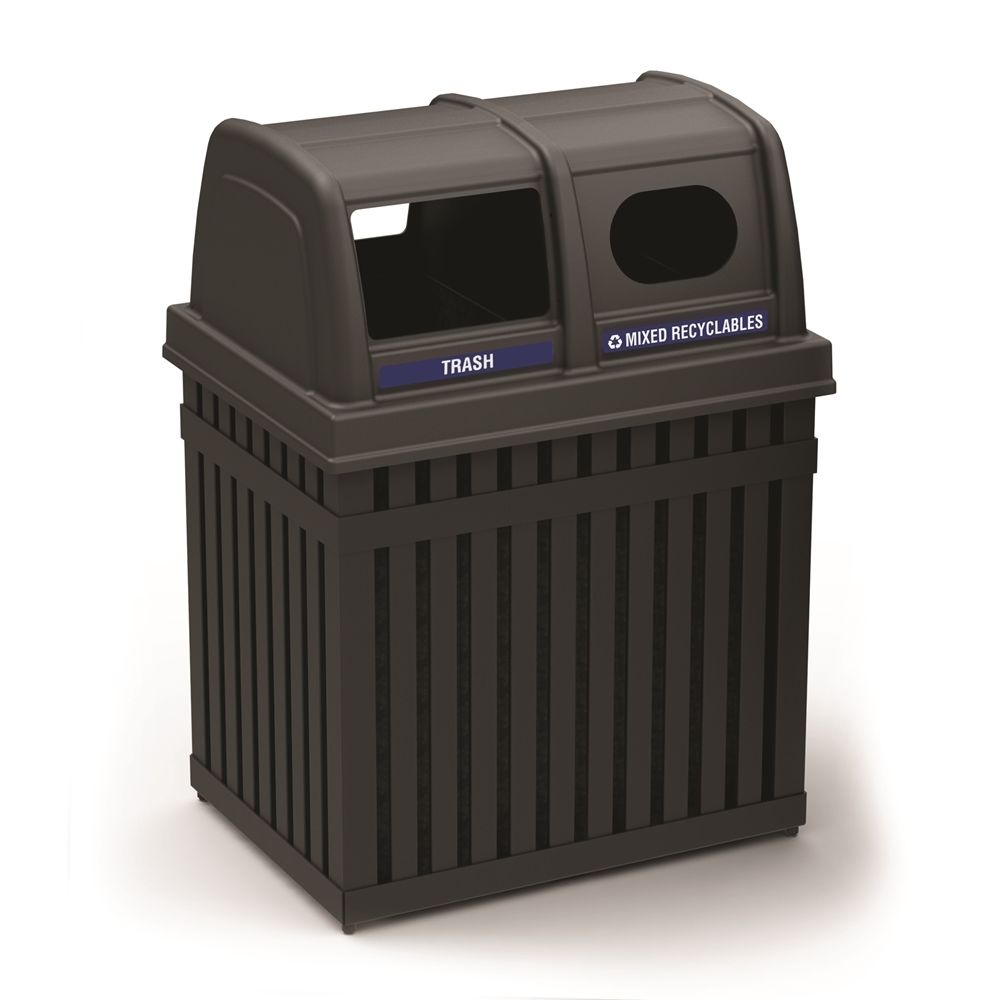 With a generous 45-gallon capacity, this waste container can handle large volumes of waste both indoor and outdoor. Due to its high capacity, trash can often be emptied less frequently, resulting in reduced worker fatigue. The weatherproof, powder-coated finish provides a long service life and the lid-to-base cable and bolt-down hardware protect your investment. This unit includes a removable, black powder-coated liner with built in handles for easy and hassle-free maintenance. Decals include (2) Bottles & Cans, (2) Mixed Recyclables, (2) Organic Waste, (2) Landfills, and (2) Recycling logos to clearly promote waste disposal. .75" built-in feet add stability and help prevent unit from being damaged by the weather elements. Z-bracket anchoring system allows the unit to be secured in place. Includes a removable, black-powder-coated 25-gallon liner with built-in handles and bag clip holders to secure trash bag in place.
Features
Specifications
Sustainability
Warranty
Double-sided 50 Gallon design with built-In divider
Environmentally friendly for outdoor application
Durable polyethylene lid with cable attachment
Weatherproof, powder-coated finish
Includes two removable, black powder-coated 25 Gallon galvanized liners with built-In handles and Grab Bag system
3/4 In. feet and z-bracket anchoring system
39.5H x 29.75W x 21.75"D
7H x 11.75 In. W Trash opening and 5H x 8 W" oval recycling opening
Environmentally-friendly containers constructed from heavy-gauge, fire-safe vertical steel rails; unit offers extreme durability
100% Recyclable after use
Warranty: DCI Marketing, Inc. (DCI) warrants its Commercial Zone® Products and Smokers Outpost® to be free from defects in parts and workmanship under normal use and service for a period of one year from date of shipment.