0033654
Ecolab® FaciliPro Mild Foaming Hand Soap 1600ml Refill #6100238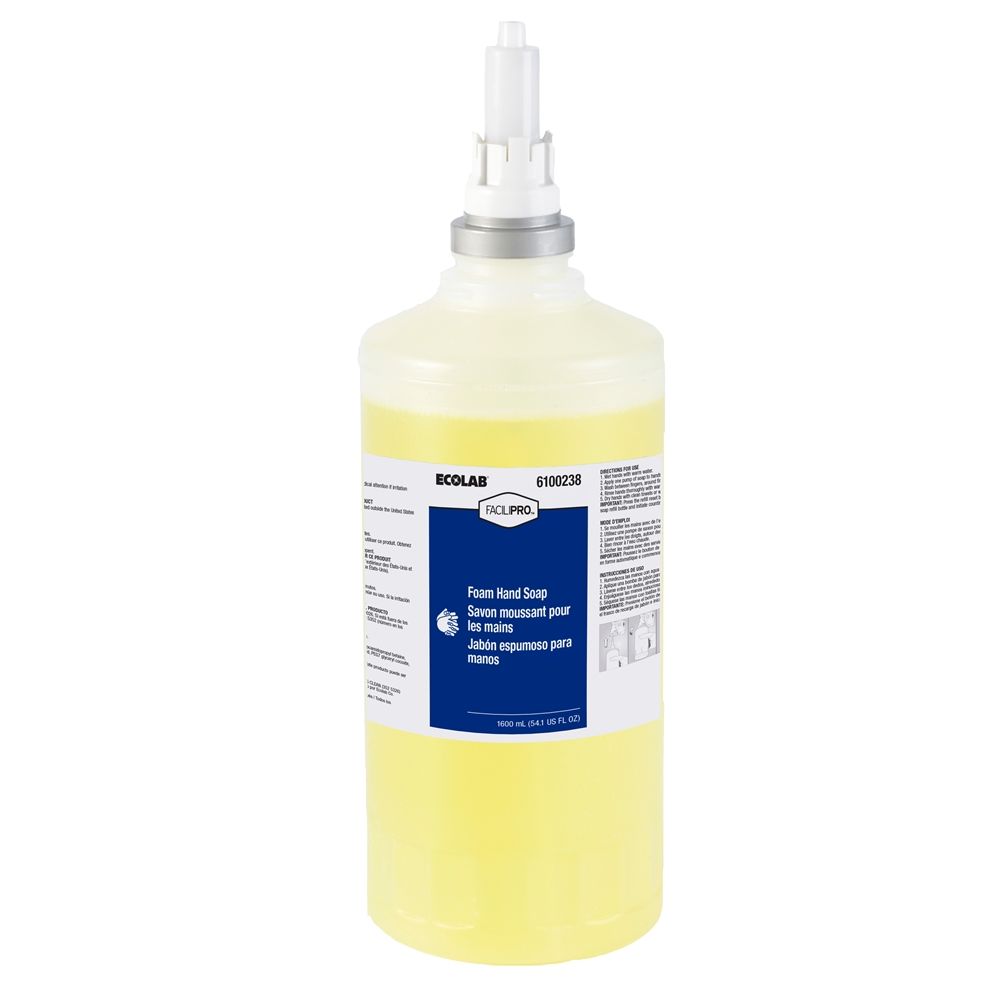 A foaming hand soap that is ideal for public restrooms. It is designed to keep employees and guests hand clean and sanitary. It is enriched with emollient and moisturizers to keep hands smooth and is gentle enough for repeat use. Not recommended for food prep areas. For use in Counter-Mount Dispenser.
Moisturizing foam hand soap pampers guests.
Economical with more than 1,000 washes per bottle.
Recommended for use in public restrooms.