0035042
2XL-400 Antibacterial Force Wipes 900 Count Bucket *replaced with 0070508 & 0035043*
Soap & Sanitizers
2XL Corporation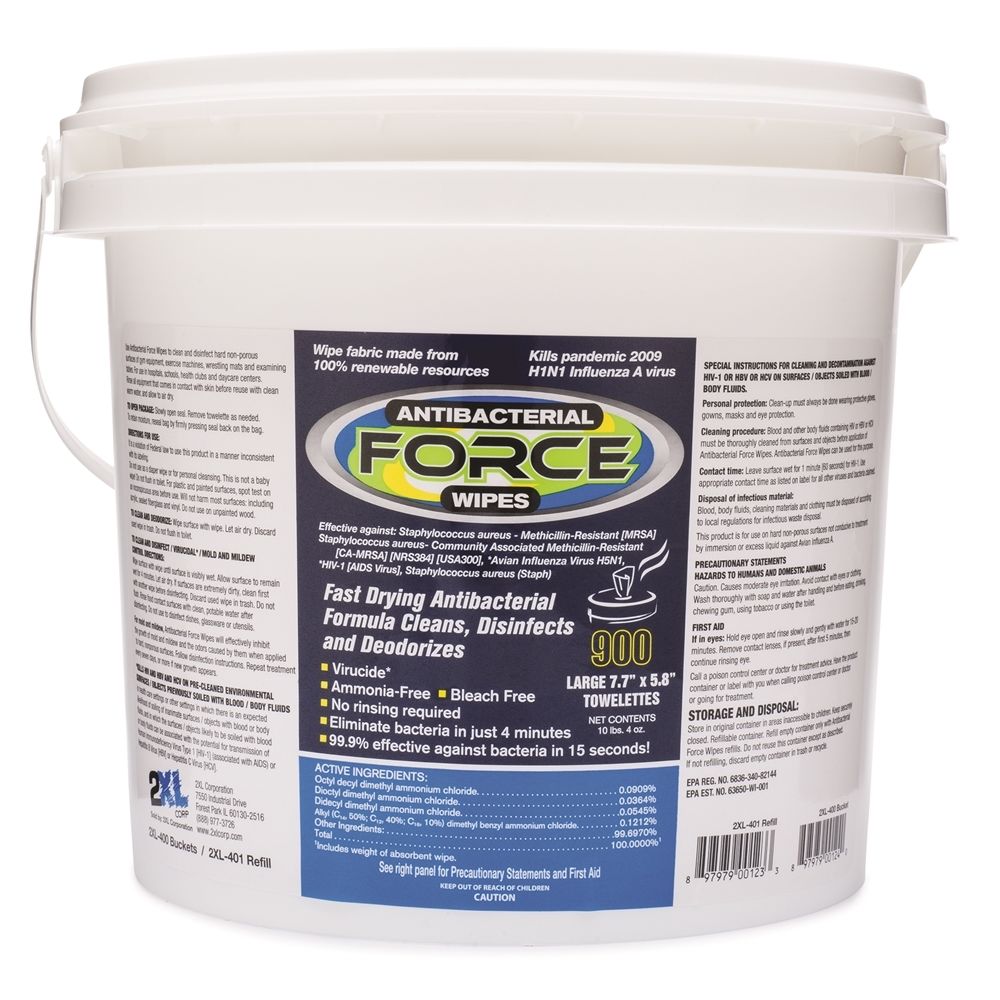 2XL Force Disinfectant Wipes are powerful, safe EPA registered disinfectant wipes that are effective against 49 pathogens. To order refills use GS# 0035043. Confirmed by CDC: demonstrated effectiveness against viruses similar to 2019 Novel Coronavirus (2019-nCoV) on hard, non-porous surfaces. Use bucket GS# 0070508 and 0035043 wipes.
·       EPA Registered
·       EPA #6836-340-82144
·       NSF Listed #156080
·       Alcohol-free
·       Phenol-free
·       Bleach-free
·       Ammonia-free
·       Non-toxic
·       Non-irritating
Manufacturer's warranty: no warranty due to coronavirus, and supplier can not accept any returns. If any of these products are delivered in a damaged condition, new product will go out at the carrier's expense.