0039063
ActiveAire® Powered Whole-Room Freshener Dispenser Refill by GP PRO, Coastal Breeze,
Air Fresheners & Deodorizers
Georgia-Pacific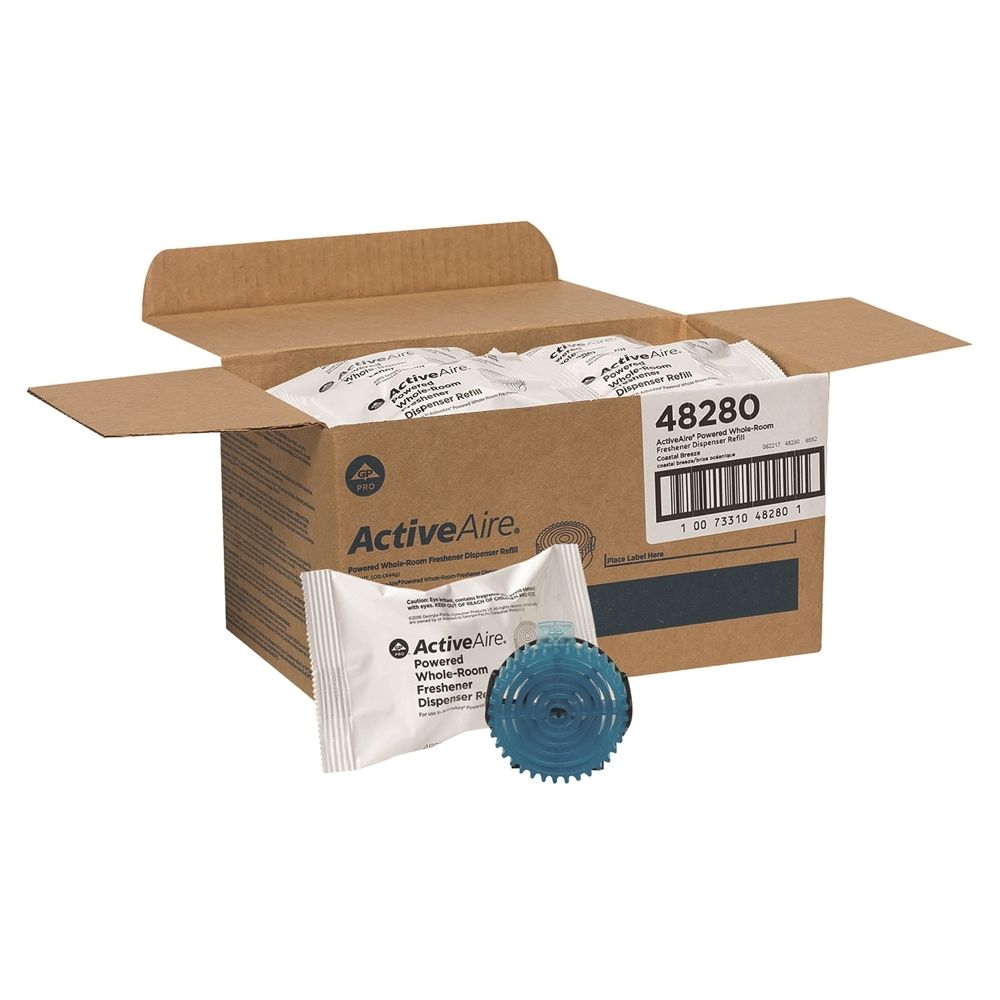 Escape to the coast with a fragrance that suggests fresh seaside air and a cool, gentle breeze. On-trend fragrances are the same across the GP PRO ActiveAire® Air Care System, so you can be confident your restrooms will provide a consistent and more welcoming experience for everyone. Easy access design makes maintenance a breeze. Provides freshness for at least 30 days. Compliant for VOC content with applicable federal and state regulations. No liquids or sprays are used.
Coastal breeze. escape to the coast with a fragrance that suggests fresh seaside air and a cool, gentle breeze.
MATCHING FRAGRANCES. On-trend fragrances are the same across the GP PRO ActiveAire® Air Care System, so you can be confident your restrooms will provide a consistent and more welcoming experience for everyone.
Easy to maintain. easy access design makes maintenance a breeze.
Sustained release. provides freshness for at least 30 days.
Compliant For VOC Content With Applicable Federal And State Regulations. No Liquids Or Sprays Are Used