0041724
Ecolab® No/Low Maintenance Flooring Cleaner and Protector, 64oz, #6101946
Carpet & Floorcare Cleaners
Ecolab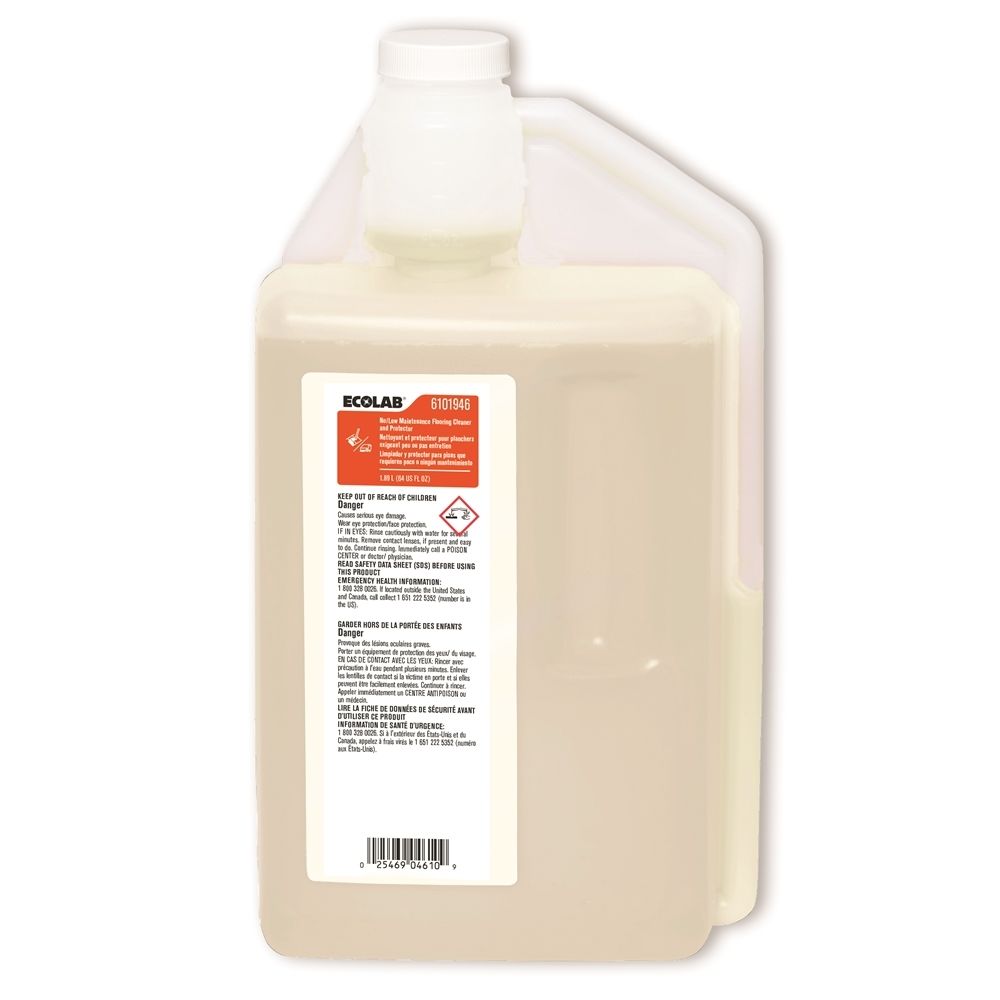 A unique daily floor cleaner and protector specially designed for luxury vinyl tile, laminates, and other low maintenance floors that removes soils and repairs minor scratches. It preserves the original look of the surface without adding any extra gloss and does not require any additional maintenance steps like burnishing.
Simplified daily cleaning solution with additional repair benefits for no/low maintenance flooring
Repairs minor scratches at daily use level or repairs more quickly at higher concentration (rejuvenation) levels
Helps maintain the original look of flooring without applying traditional floor finish or adding any gloss. Saves time and money by eliminating the need for additional time-consuming maintenance steps (like burnishing), expensive restoration and tile replacement
Convenient, safe and flexible to use with mop and bucket, auto-scrubber or spray application.