0042715
Aroma Country/Blaze Away WIPE DOWN, Variety Pack, All Surface XLC Mal-odor Counteractant & Cleaner
Multipurpose Cleaners
Blaze Away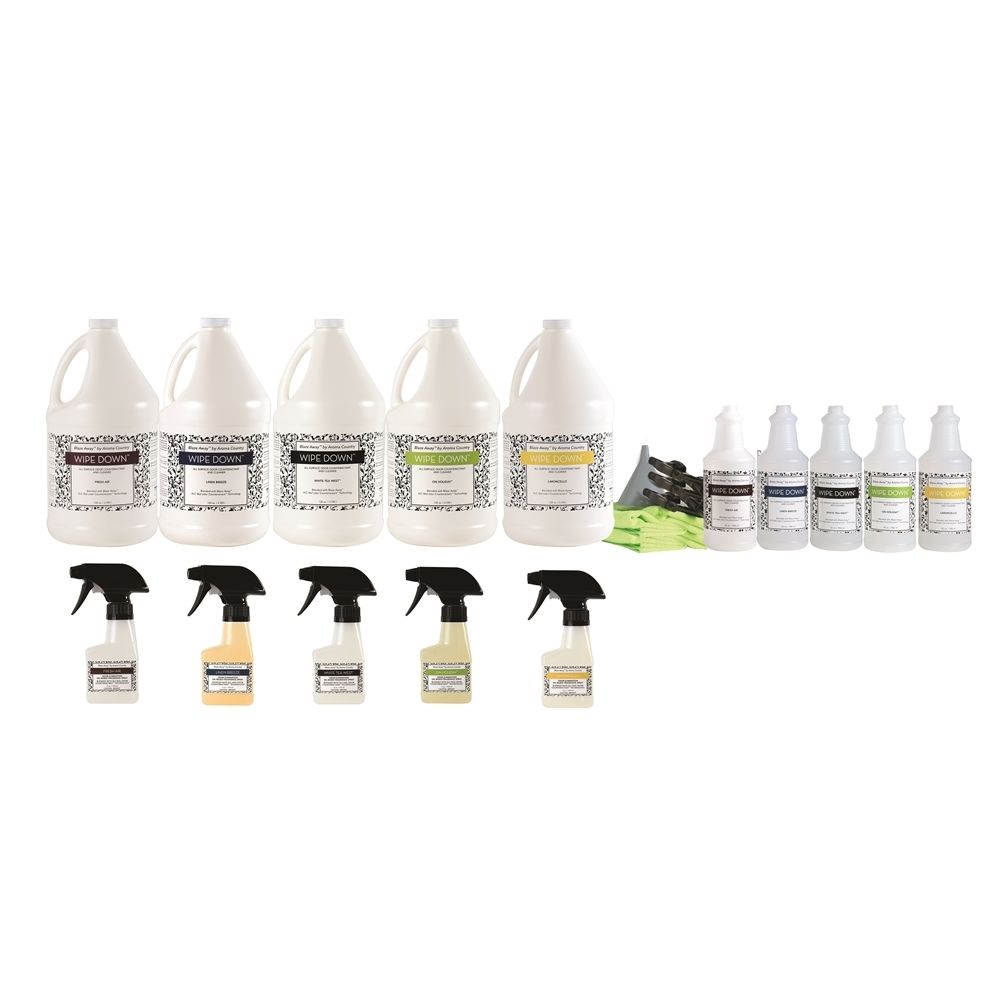 Comes with 1 gallon of each White Tea, On Holiday, Fresh Air, Linen Breeze and Limoncello plus 4 refillable quart bottles, 4 sprayers, 4 micro fiber cloths and a 5 -ounce bottle of each pure fragrance oil.
Powerful, long lasting fragrance now in in a multipurpose cleaning application.

Not a cover-up or masking agent.

Permanent odor elimination and long-term general scenting.

Used at hundreds of hotels, casinos, resorts, rentals properties and commercial buildings throughout North America.