0042721
Aroma Country/Blaze Away Wipe Down Limoncello XLC All Surface Mal-Odor Counteractant/Cleaner, 3Gal
Air Fresheners & Deodorizers
Blaze Away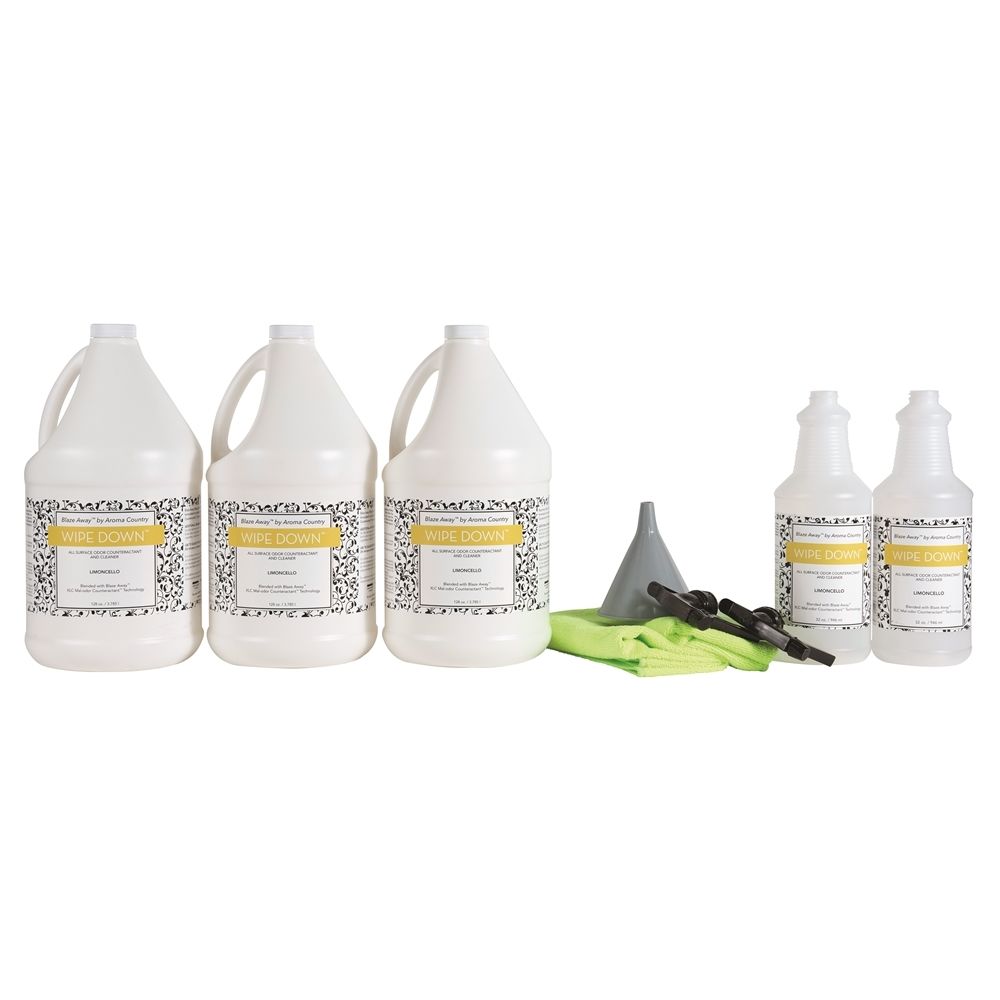 Comes with 2 refillable quart bottles, 2 sprayers, 2 micro fiber cloths, 1 funnel and a free sample of pure fragrance oil. Water-based all surface mal-odor counteractant and cleaner that comes ready to use.
Destroys surface odors while providing a long lasting scent that blossoms for hours.
Use on leather, vinyl, wood, plastic, counter tops, back-splashes, headboards, glass, painted surfaces, furniture, hard flooring, ceramic, luxury vinyl tile and more.
Simply spray and wipe, while impressing customers and improving quality scores.