0043406
Ecolab® Large Space Air Freshener, Sea Salt & Bamboo Refill Pack
Air Fresheners & Deodorizers
Ecolab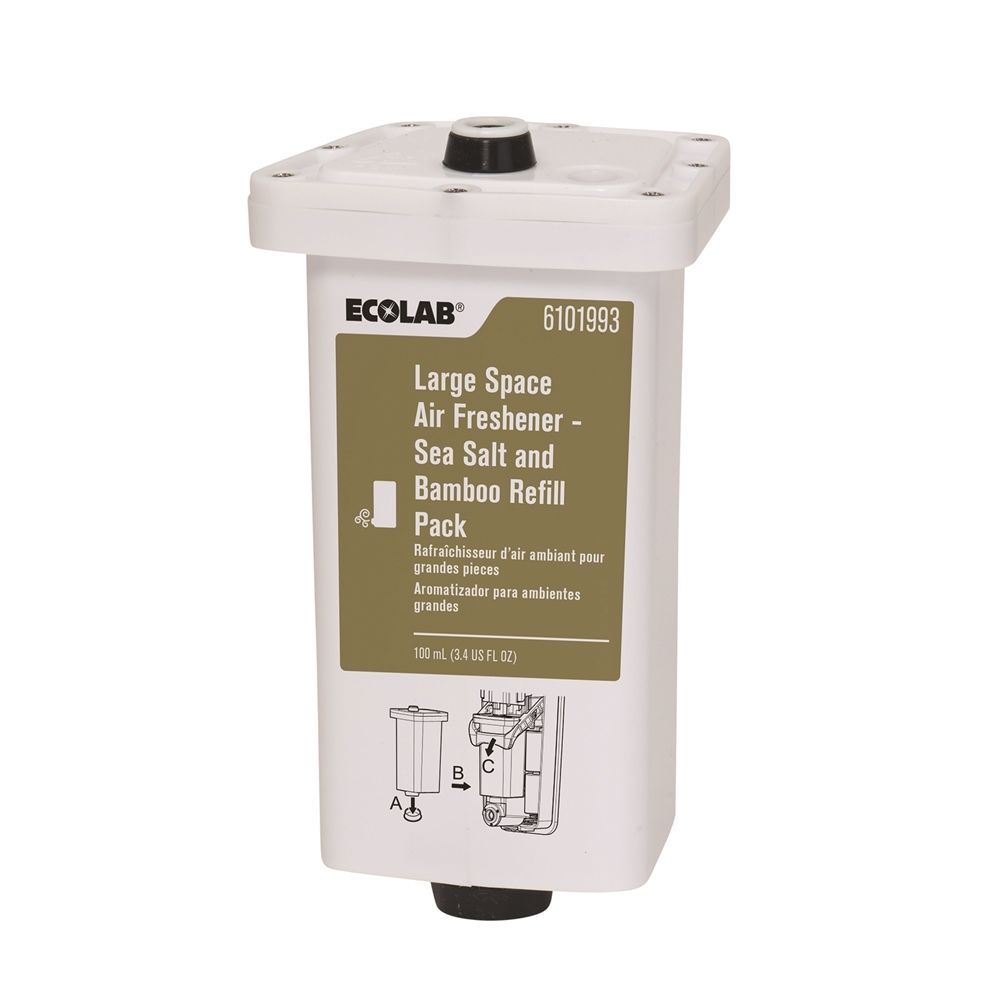 Enhance the guest experience from that first step in the door with effective air freshening of large public spaces. This large space air freshener was designed with patented mesh vibrating technology to give scent particles increased air hang time for long-lasting scent. Controls scents and manages odors in spaces 2,000 - 18,000 cubic feet and is ideal for lobbies, common spaces and event rooms. Sea Salt and Bamboo cartridge refill.
Perfect for providing welcoming and fresh scented large common spaces
Programmable device- each cartridge can last between 30 to 90 days.
Slick and modern design allows dispenser to be hung on any wall
Sea Salt and Bamboo cartridge refill.