0043567
Ecolab® A-125 Dry, Pre-Measured Heavy-Duty All-Purpose Detergent and Odor Counteractant, #6181087
Carpet & Floorcare Cleaners
Ecolab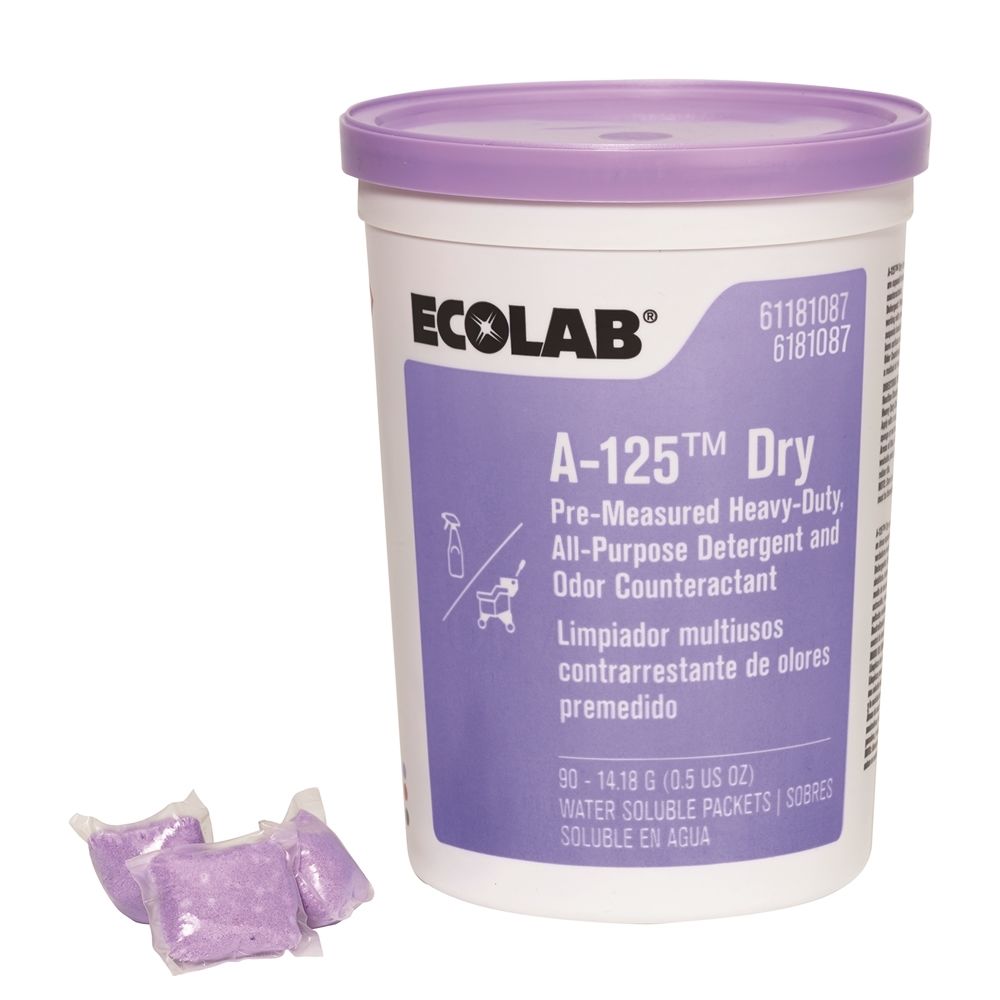 Keep your floors consistently clean with this pre-measured, multi-purpose detergent and odor counteractant. Formulated specifically for hard surfaces in heavy-traffic areas, leaving them soil- and film-free. Provides positive odor control and leaves a residual air freshened effect.
A-125 Dry is pre-measured in Â1/2 ounce water soluble packets, and contains Ecolab's true odor counteractants.
Highly effective detergent blend consists of efficient synthetic detergents, working with proven synergizing builders. This unique combination loosens soil through superior wetting and penetrating action, suspends insoluble matter in solution for easy pick-up, and emulsifies oil and grease.
A-125 Dry's low foaming agents will leave surfaces soil and film-free.
Odor Counteractant: A-125 Dry contains Ecolab's exclusive odor counteractant, providing positive odor control and leaving a residual air freshened effect.