0063249
Brandstand CubieWink Alarm Clock with 2 USB Charging Ports, Black
Alarm Clocks
Brandstand Products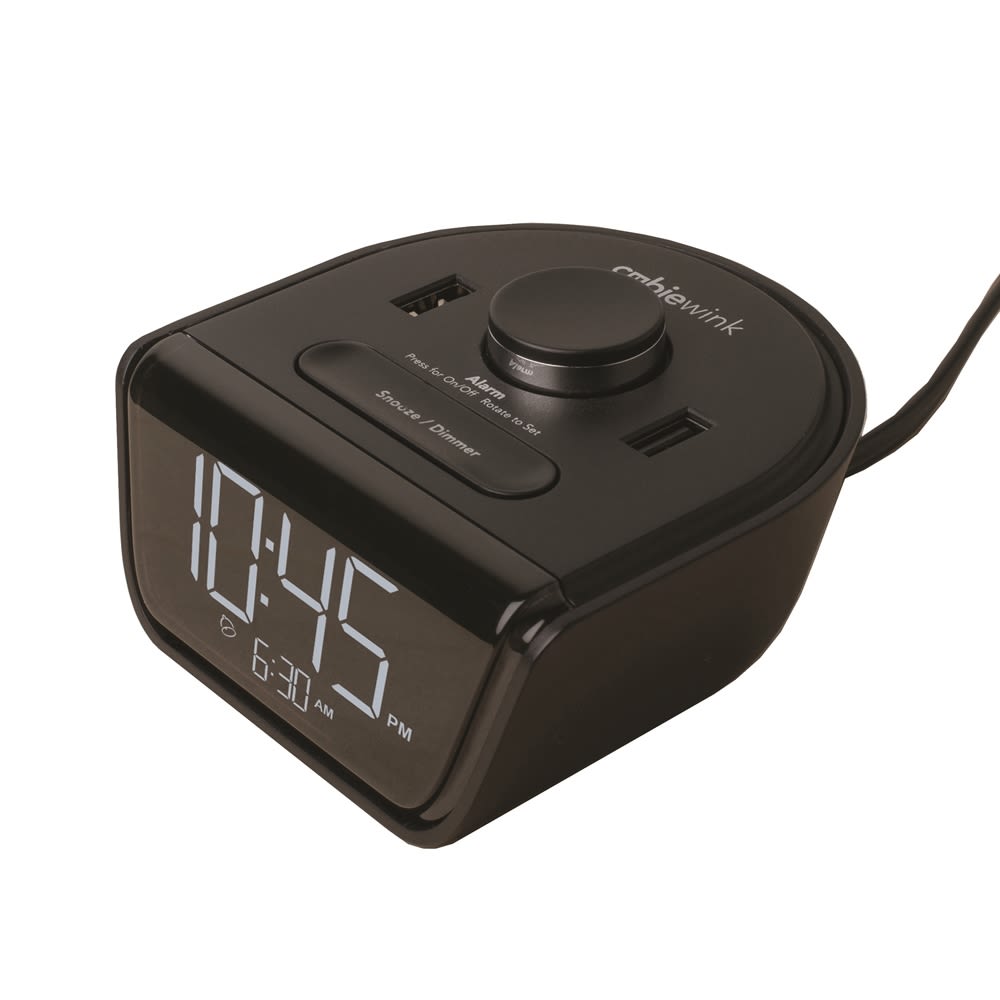 CubieWink is petite in size and is powerfully packed with 2 USB ports and ready to take on the task of charging cell phones and tablets. Perfect for the guest room where there is accessible power outlets at the nightstand but no access to USB ports. It incorporates the design aesthetic and easy to use features hotel guests have come to expect from Brandstand. Guests will love the convenience of plugging in at the bedside while hoteliers will appreciate the small 3.5'' footprint, perfectly scaled for the ever-shrinking nightstand. Travelers worldwide can catch some zzz's and have confidence that they will wake up on time and fully charged. CubieWink is available not only in the US with a 110V power plug, but also in the UK, EU and Middle East markets with 220V plugs.
Simple Single Day Alarm Clock

2 USB Charging Ports

Auto-Update for Daylight Saving Time

Display Dimmer - 3 Levels and Off

12hr /24 hr Switch

Security C-Clamp Included

Battery Backup Included (2 AAA)

ETL Listed (Meets Strict UL Standards)

Passed UL Spill Test

Colors: Black

Available in 110V or 220V power with a US, EU or UK power cords.
Dimensions: 4''D x 4''W x 1.75''H