061489
Ecolab® Clean & Smooth Lotion Hand Soap 1 Gallon #6115875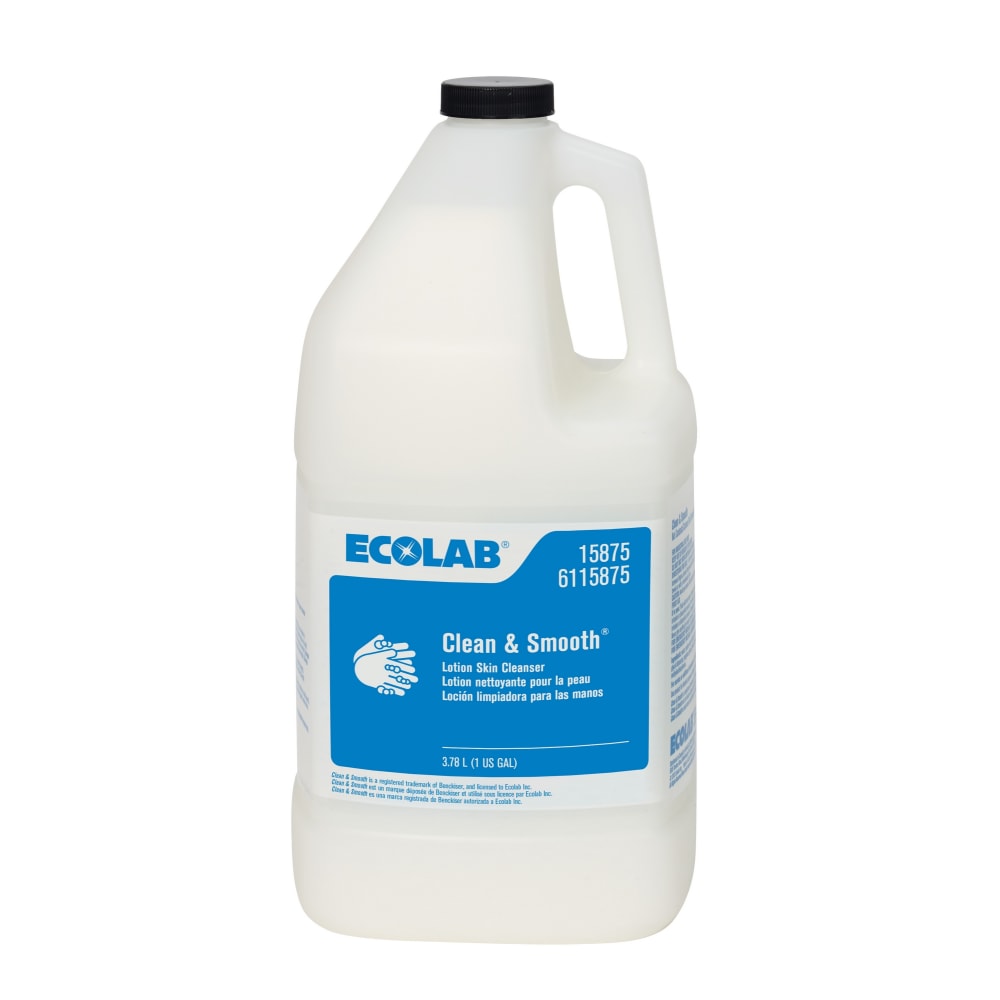 Clean & Smooth is a liquid, lotion hand soap that provides rich, moisturizing lather to remove stubborn dirt while leaving hands fresh and soft. Its mild formula moisturizes hands; features a pleasant light, honey-almond scent. For use in bulk hand soap dispenser.
Gentle, mild, moisturizing formula specially intended to soothe the hands
Light, honey-almond scent encourages repeat use
Excellent choice for front of house guest restrooms
Green Seal Certified
Certified (GS-41A) This product meets Green Seal TM Standard GS-41A based on effective performance and protective limits on VOCs and human & environmental toxicity.