0020796
Compact 2-Roll Vertical Coreless High-Capacity Toilet Paper Dispenser by GP PRO, Black
Public Restroom Dispensers
Georgia-Pacific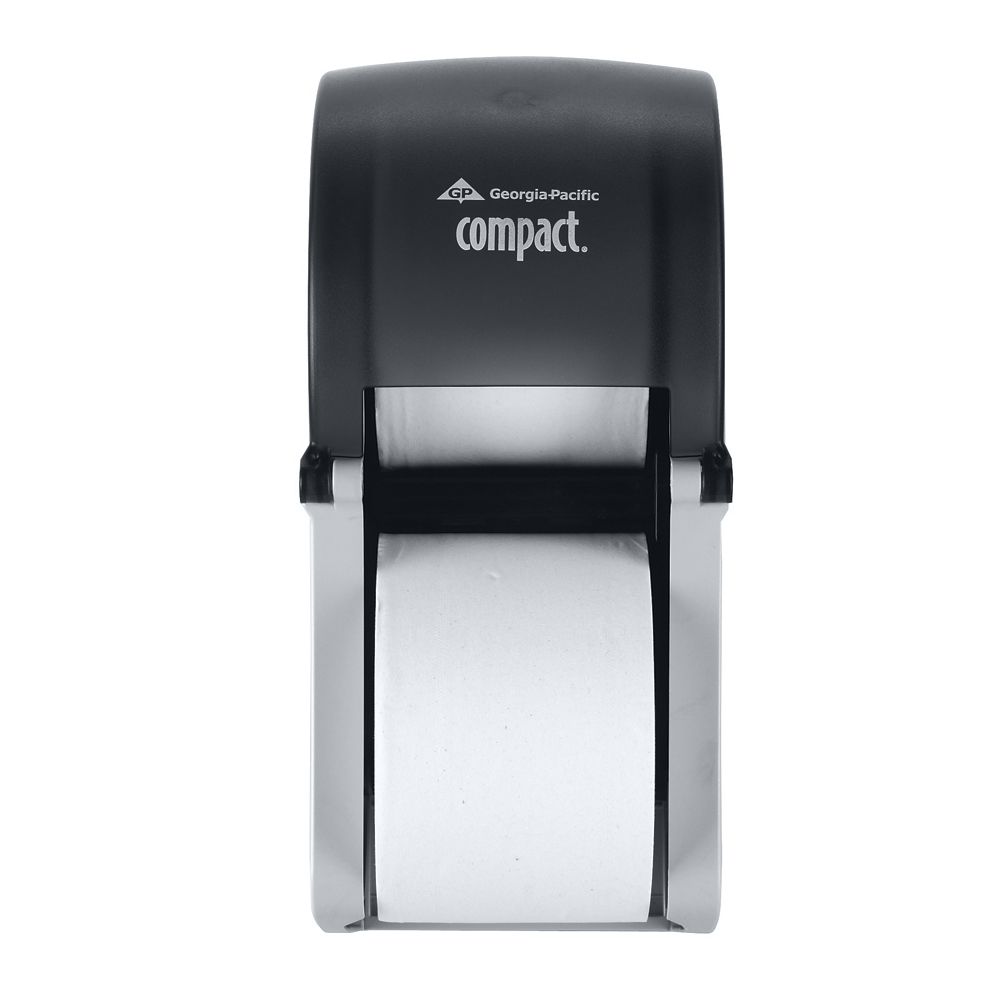 Uses 0001558, 0010190. Compact® coreless toilet paper dispensing systems answer key needs for facilities managers when it comes to toilet paper for the restrooms. These high capacity systems help you avoid running out between service intervals and help reduce maintenance time typically spent changing out conventional toilet paper rolls. In addition, these systems save up to 95% in packaging waste compared to GP PRO's standard roll toilet paper by eliminating stub-rolls, corrugate cores, paper roll wraps and the outer cardboard shipping case. And because the Compact® case has a smaller footprint, it requires less storage space. Finally, today's work force expects to have quality 2-ply, perforated toilet paper for use at work. Instead of having to reach up into a giant dispenser to find the end of a low-quality toilet paper roll, Compact® coreless toilet paper dispensers are designed to give the facility high capacity for continuous service. GP PRO is a division of Georgia-Pacific Consumer Products. We deliver well-designed, durable and easy-to-maintain professional solutions to meet the handwashing and cleaning needs for a range of business applications.
3x the 2-ply capacity: delivers 3000 sheets of 2-ply or 6000 sheets of 1-ply toilet paper to help reduce run-out and improve customer satisfaction.
97% Satisfaction: 97% of customers who use Compact® toilet paper dispensers are overwhelmingly satisfied with their performance.* (*Source: GP PRO Proprietary Research: CBT-15-127)
95% Less packaging: compared to GP PRO standard toilet paper by eliminated cardboard cores, inner wraps and other corrugated materials.
Automatic drop down: automatic drop down feature provides users with continuous service.