0022373
Compact 4-Roll Quad Coreless High-Capacity Toilet Paper Dispenser by GP PRO, Black
Public Restroom Dispensers
Georgia-Pacific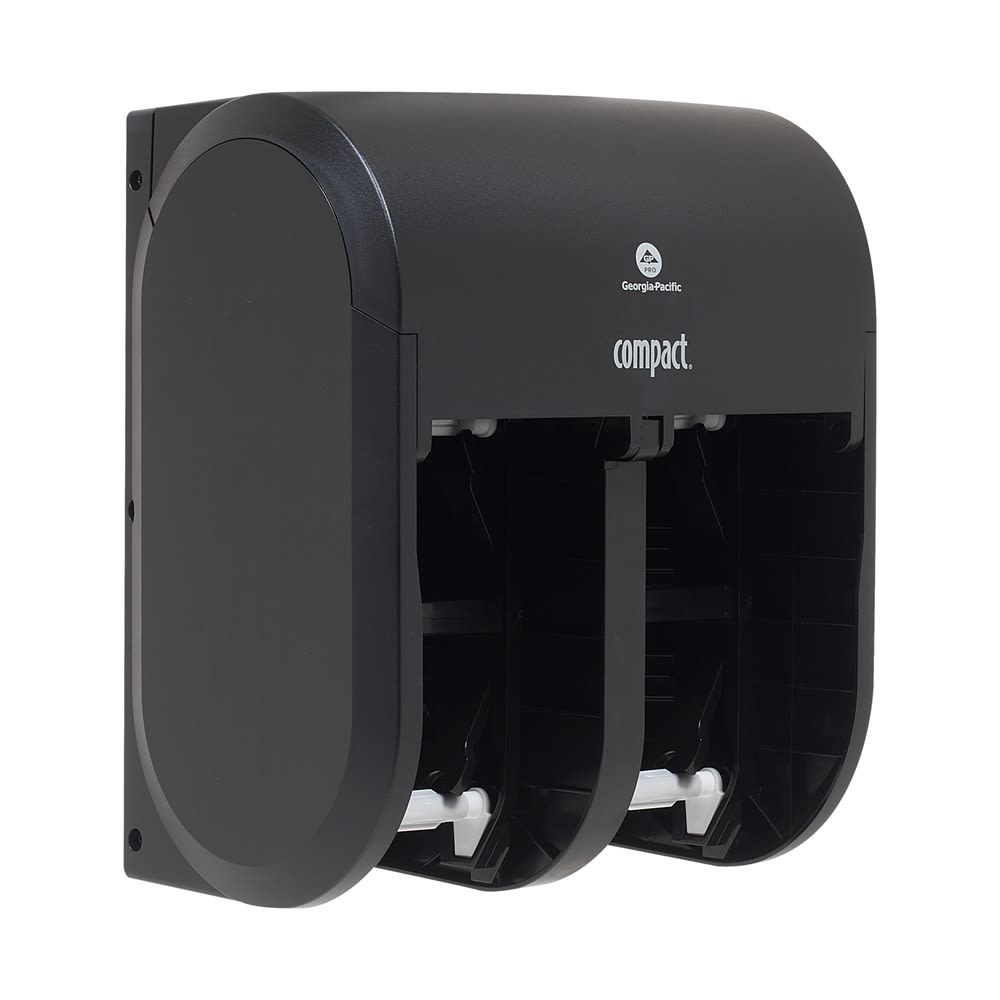 Uses GS# 0001558, 0010190. Attractive Compact Quad® Four Roll Coreless Toilet Paper Dispensing System holds up to 6,000 2-ply or 12,000 1-ply sheets while maintaining your professional look. Rolls face forward to minimize tabbing and comes with a dependable roll advancing system for extended service and increased patron satisfaction
High-capacity dispensing of no-core rolls helps reduce waste with 100% roll usage, prevent stub roll litter and eliminate unnecessary theft.
Premium upscale design that leaves 97% of customers extremely satisfied.
Easy installation & maintenance helps you save money by minimizing time spent changing rolls.
Durable dispenser protects against theft with a key lock and is backed by a 10-year warranty.