0027964
Ecolab® Glass Cleaner 2 Liter #06100289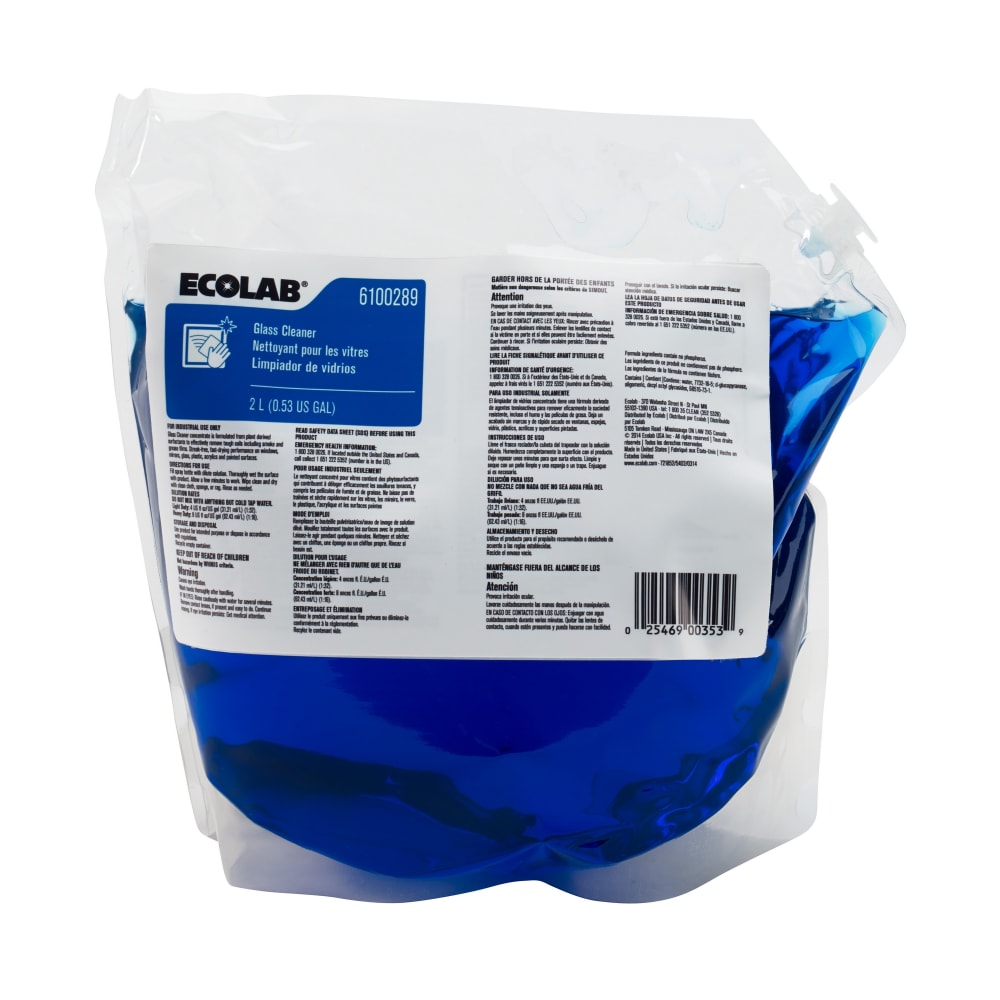 Glass Cleaner concentrate formulated from plant derived surfactants effectively removes tough soils including smoke and grease films.  Streak-free, fast-drying performance on windows, mirrors, glass, plastic, acrylics and painted surfaces. USDA Certified BioBased product.
Proven more effective than competitors in lab and field tests
Chemicals made from plant derived natural resources
Biodegradable and zero volatile organic compounds per CARB Regulations 2012
Certified by Green Seal and the U.S. Department of Agriculture BioPreferred program
USDA Bio-Based and Green Seal Certified.