0031395
Bissell Commercial® 28 Inch Wide Area Vacuum
Vacuums & Sweepers
Bissell Commercial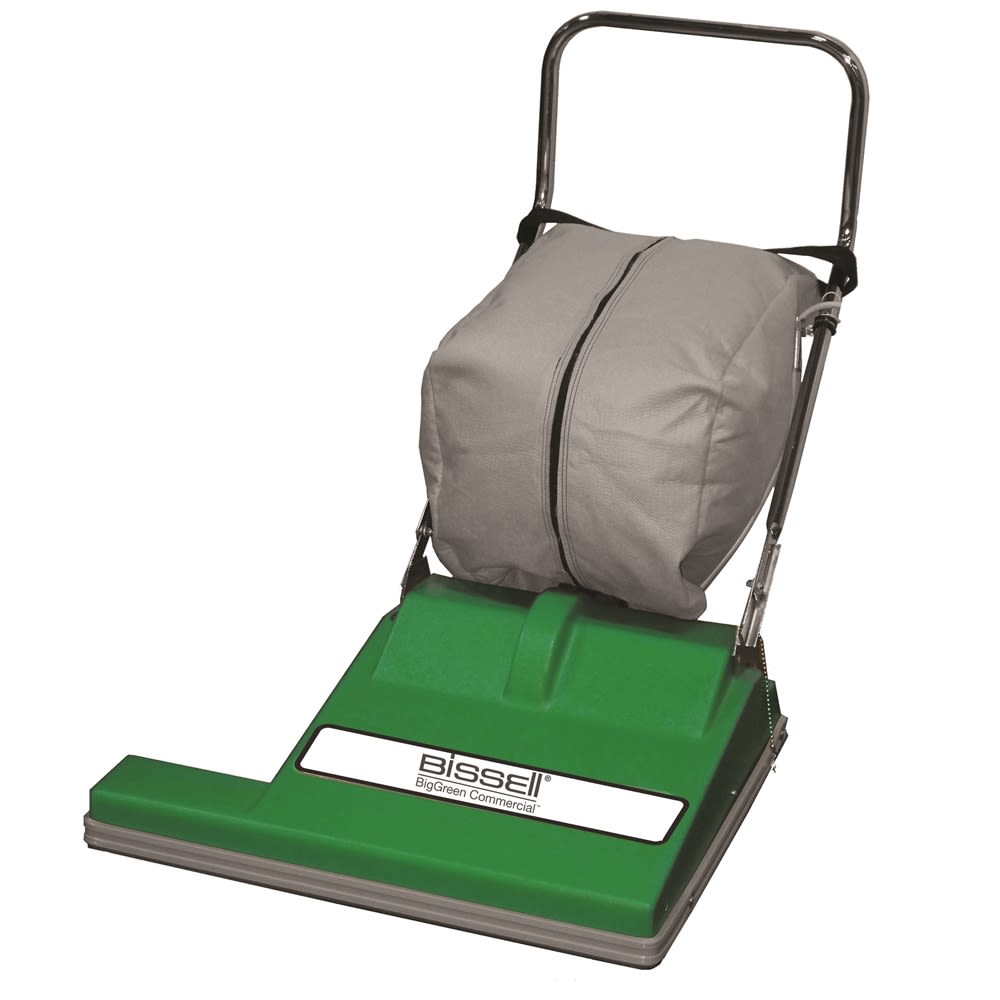 Designed to clean large areas quickly and efficiently. Engineered for long service life under rugged conditions. Powered by strong 8.5 amp motor. (2,000 hour motor brush life) Saves you up to 80% of your time compared to using conventional upright on the same job. To order bags use GS# 0012781.
Features
Specifications
Warranty
Efficient grooming chevron brush
Air velocity enhancer edge cleaning
Floating brush barrier
Rugged 360 degrees front swivel wheels for short turning radius
5 position height adjustment
Fold-down handle
Quick release filter mounting strap
Dust retentive felt, heavy duty outer filter
Welded steel frame in structural foam housing
Industrial quality universal motor with cast metal fan
Protective wrap-around bumper guards
Top-fill eliminates clogging at intake - assures maximum performance
57 lbs
36" L x 29" W x 36.5" H
5/8 HP
8.5 amps
200 cfm
3,500 rpm
Chevron brush
0 - 1.25" height settings
60' power cord
78 dBA
Limited 2 year on motor and fan; Limited 1 year overall, belt and brushes not covered under warranty.