0032523
All® Free & Clear Fabric Softener Dryer Sheets, Single Use Coin Vending Machine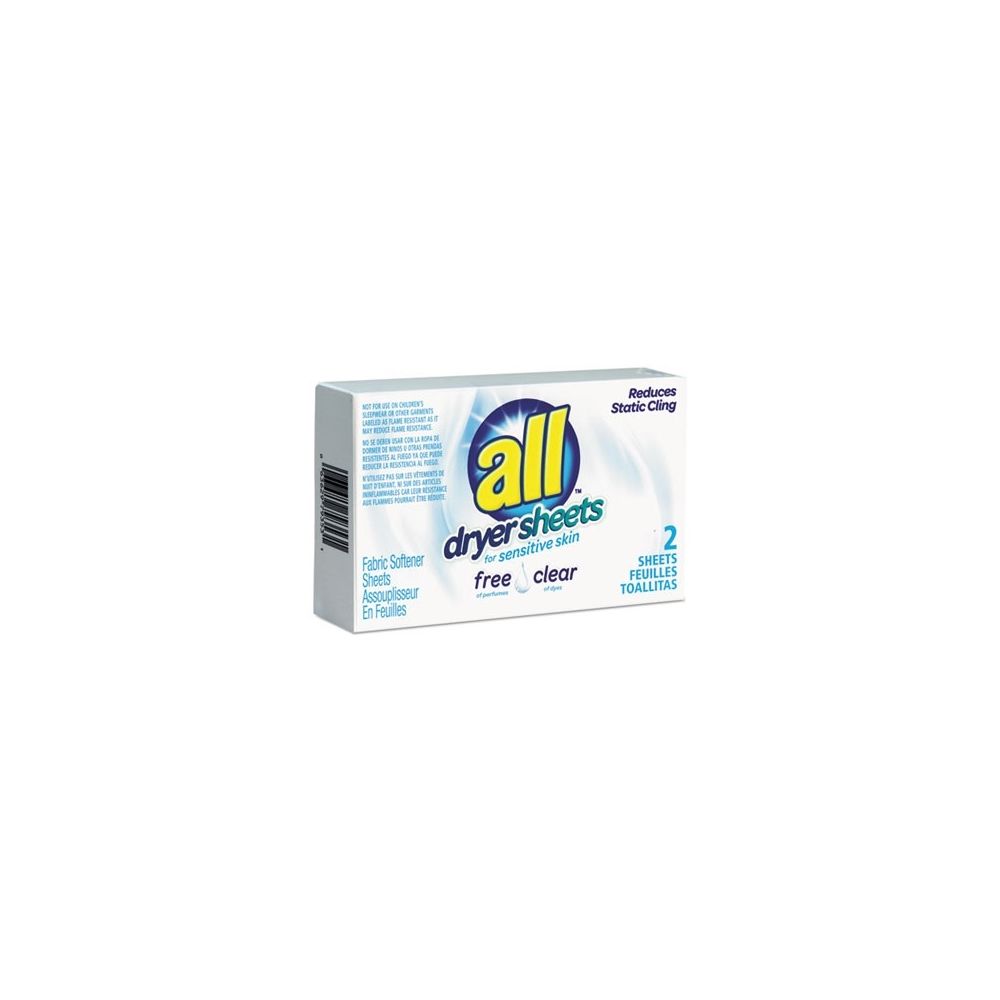 Fabric softener dryer sheets recommended by dermatologists allergists and pediatricians for sensitive skin. Power clean. Gentle on Skin®. The high efficiency formula can be used in standard and high efficiency machines. Ideal for clothing, bedding, blankets, towels and soft toys. Single use - coin-vend.
Reduces static cling.

Leaves clothes soft and fresh.

Free of perfumes and dyes.