0034133
Aroma Country/Blaze Away O+SE Fresh Pack Combo, 4 Daily, 2 Mal-Odor, 16oz
Air Fresheners & Deodorizers
Blaze Away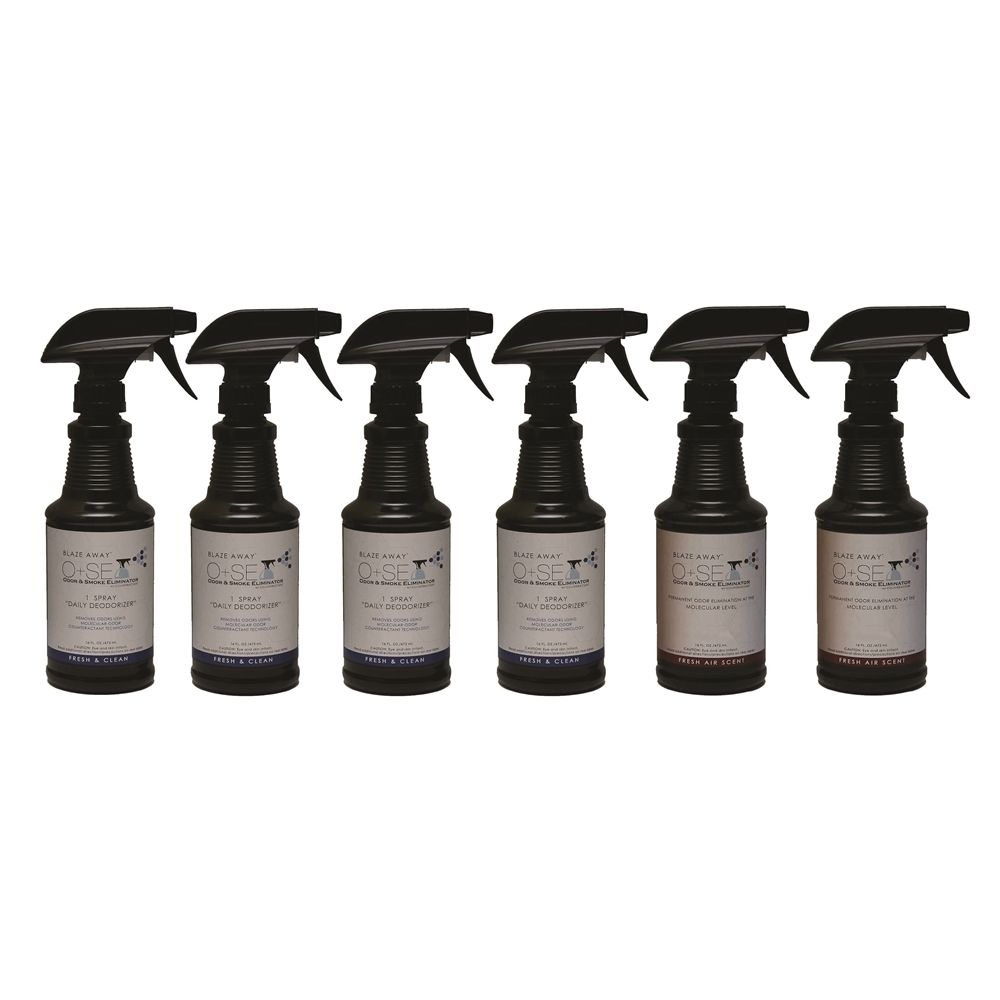 Fresh pack combo contains (4) Fresh & Clean "Daily Deodorizers" (blue band on label) and (2) O+SE Air Scent Mal-Odor Counteractant (burgundy band on label). The "Fresh Pack" is designed to give you 1,400 rooms worth of "daily deodorizing" while at the same time, giving you the right product to permanently remove the problem odors that plague the hotel industry. About 350 sprays per bottle.
Powerful, long lasting fragrance.

Not a cover-up or masking agent.

Permanent odor elimination and long-term general scenting.

Used at hundreds of hotels, casinos, resorts, rentals properties and commercial buildings throughout North America.