0034509
Aroma Country/Blaze Away Fresh-n-Clean XLC Mal-odor Counteractant, 16oz, 2 Pack
Air Fresheners & Deodorizers
Blaze Away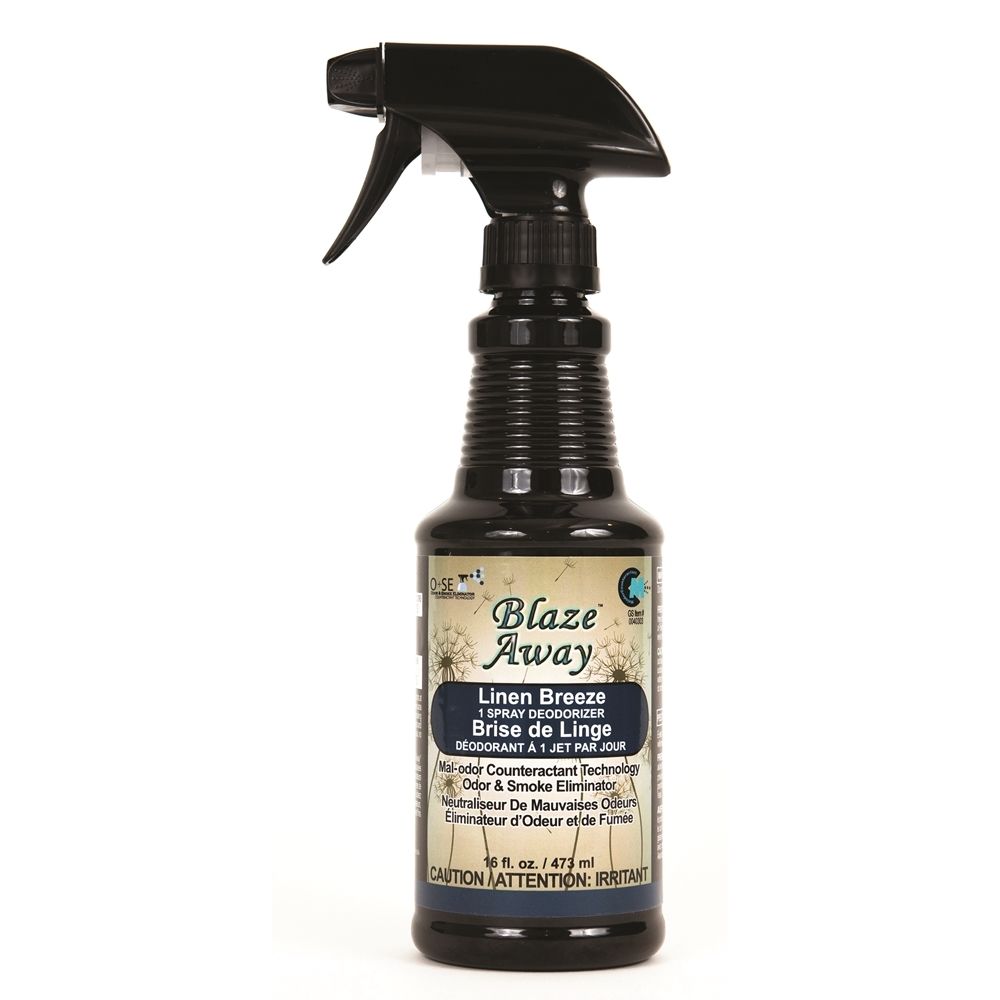 Formerly fresh and clean. Contains mal-odor counteractant technology. Blended with fine fragrance and 0% water. The best for the removal of cooking smells, curry, fish, mildew, rooms that are smoked in daily, smoking room change-overs, long hallways, etc. Use as a 1 spray product for all day scenting. Use from the lobby to the suites. Made from cosmetic grade fragrance ingredients. Contains no water. (Color Code Blue). 1-3 sprays on average.
Powerful, long lasting fragrance.

Not a cover-up or masking agent.

Permanent odor elimination and long-term general scenting.

Used at hundreds of hotels, casinos, resorts, rentals properties and commercial buildings throughout North America.