0038378
Comet® Crème Deodorizing Cleanser 32oz
Multipurpose Cleaners
Procter & Gamble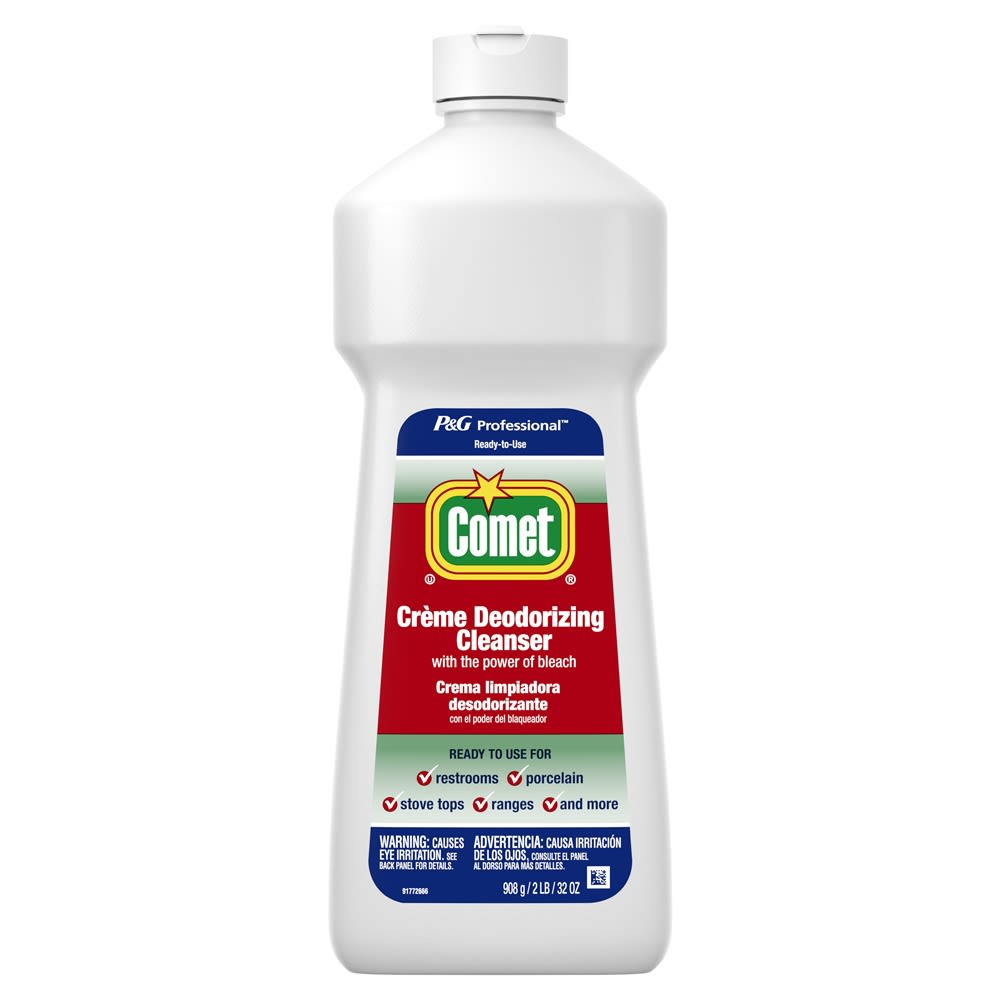 Chlorinated cleanser with a soft abrasive scours and cleans stainless steel and porcelain surfaces without scratching. Clings to vertical and hard-to-reach surfaces, like toilet bowls. Effective at removing malodors from surfaces. Bottle has a portion control, flip-seal closure.
For use on multiple surfaces, ceramic, fiberglass, plastic, porcelain, stainless steel, tile and chrome

Chemical compound: chlorinol.