0040796
Ecolab® Keystone Greaselift Ready to Use 32 oz.
Kitchen & Food Service Cleaners
Ecolab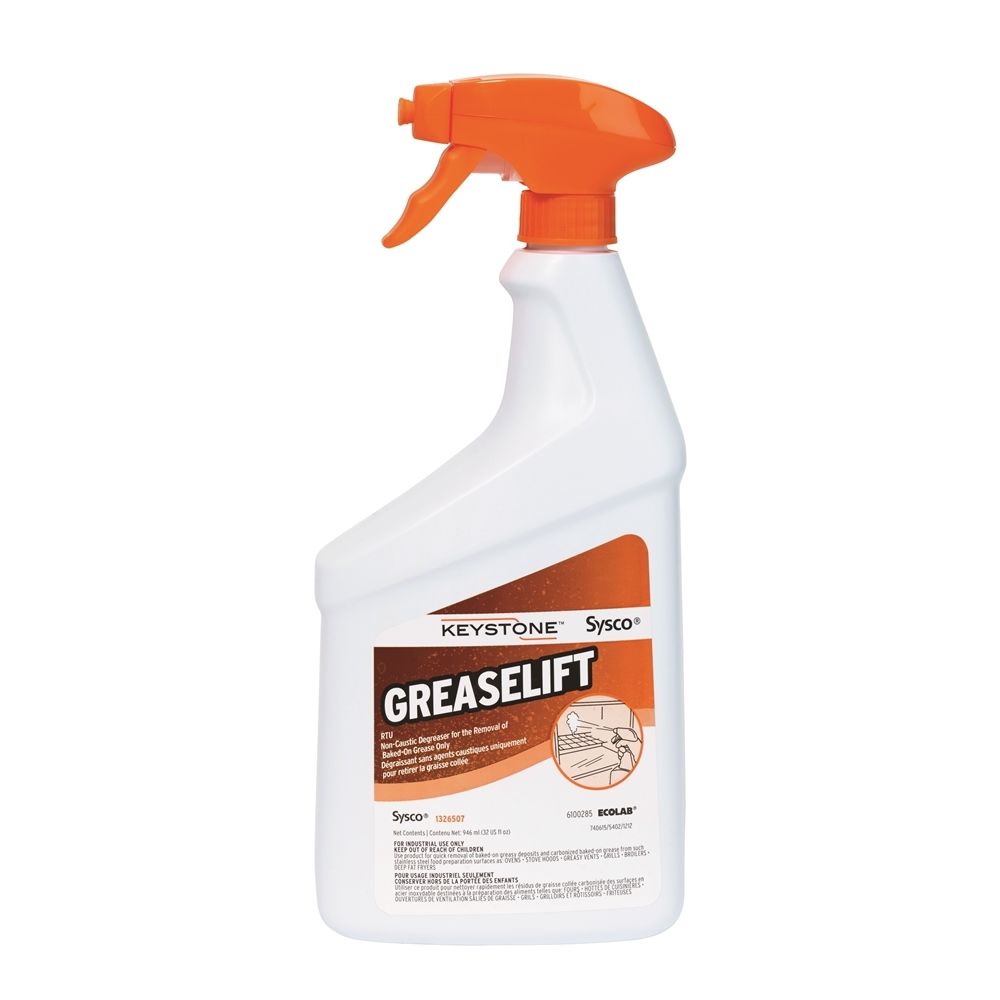 Powerful RTU degreaser with unique technology actually penetrates tough, baked-on grease and lifts it away from the surface. Does not require gloves or goggles to use. Biodegradable, has no noxious odors, and will not damage aluminum surfaces.
As effective as corrosive degreasers
Aluminum safe
Requires no gloves or goggles
No unpleasant flashback or odor