0040858
Bed Bug Heat Doctor® Prevsol Hotel Bed Bug Heater System with 220/20 amp PTAC Units
Bed Bug Heaters & Traps
Bed Bug Heat Doctor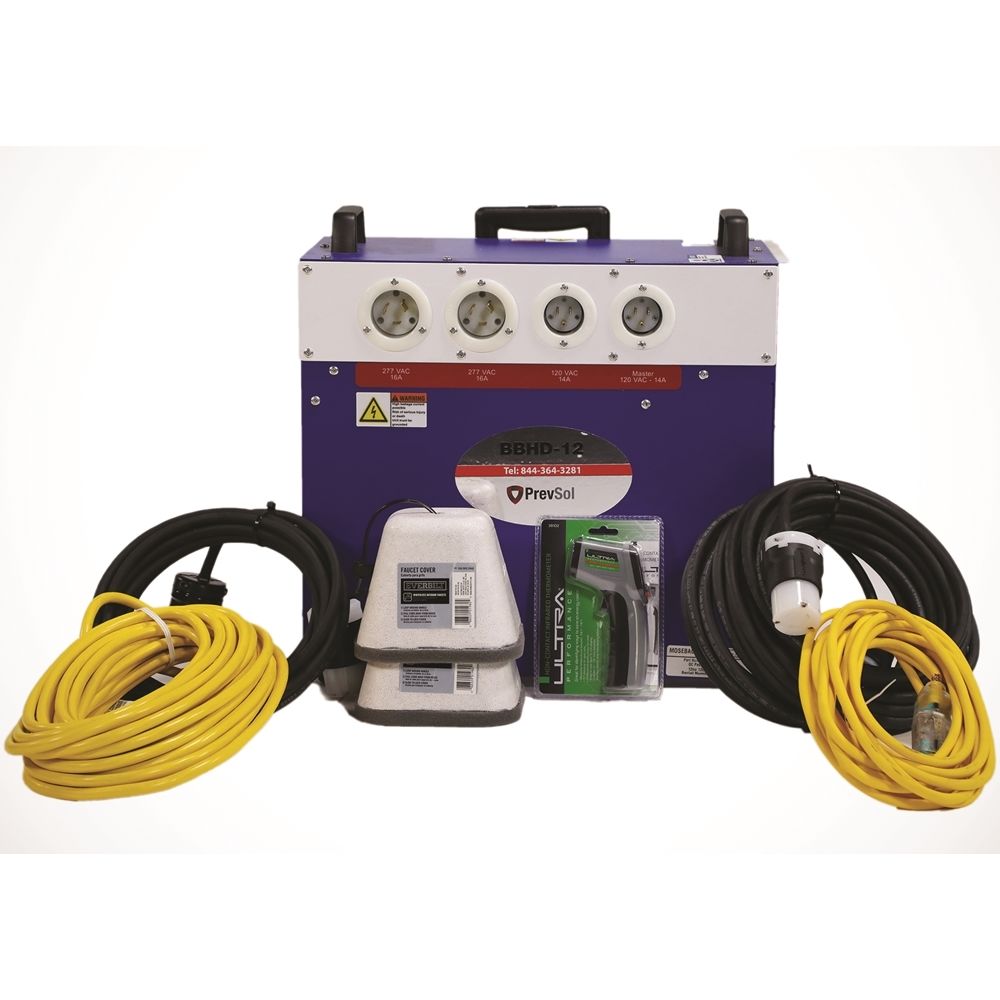 Bed Bug Heating Solution Designed for Hotel Rooms with 220/20 amp PTAC Units (Entire Package). Prevsol's most popular model for the Hospitality Industry. It has a suitcase handle and wheels for easy transportation. The heater temperature is set at 140 degrees and will not damage any electronics or FF&E. Bed bugs die at 111 degrees and their eggs die at 117 degrees. Our heater will bring the temperature of the room to at least 125 degrees in all the cracks and crevices of the room. An instruction card and video are included as part of the package.This heater is ideal for the property maintenance staff or for the Pest Control Operator to use in hotels. Package includes: Heater,(1) 15' extension cord,(1) 50' extension cord, (1) 20' 220/20 Amp extension cord, (1) 50' 220/20 Amp extension cord, (2) sprinkler head covers,(1) Infrared Heat temperature gun. 40,944 BTU's, 3,360 Watts, rooms up to 450 square feet, power: (2) 220/20 amp PTAC circuits and (2) 110-volt circuits, (1) instruction card, (1) instructional DVD. Treatment time: 6-8 Hours, 28 amps@ 120 Volt. System comes in two boxes. Works on two 220/240 PTAC power plugs and two 110 circuits. Recommended for rooms with PTAC's.
Built-in fan
Thermostat controlled
Luggage handle and wheels
Ideal for hotels
1 year manufacturer warranty is included. 3-year warranty can be purchased.