0043605
2XL-446 No Rinse Food Service Sanitizing Wipes 500 Count Refill
Kitchen & Food Service Cleaners
2XL Corporation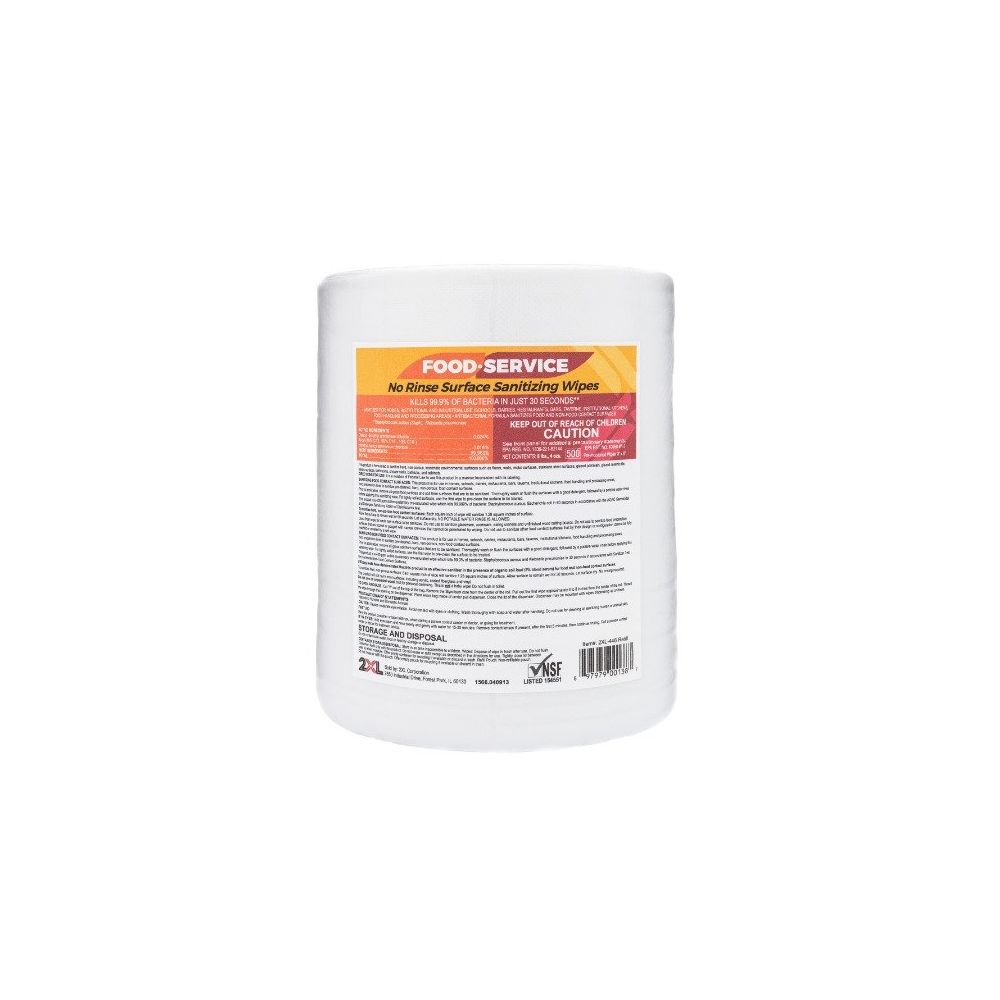 No Rinse Food Service Sanitizing Wipes are specifically formulated to maintain the high antibacterial standards expected in food prep and food service areas. Food Service Wipes are ideal for surfaces that contact food in the back-of-the house environment as well as any other areas that food contacts. Refill wipes for replenishment. For use with bucket 0070508 for new orders of this item.
Features
Specifications
Warranty
FDA Approved.
NSF certified.
No rinse required after use.
Manufacturer's warranty: no warranty due to coronavirus, and supplier can not accept any returns. If any of these products are delivered in a damaged condition, new product will go out at the carrier's expense.