0043608
2XL-445 No Rinse Food Service Sanitizing Wipes, 100ct.
Kitchen & Food Service Cleaners
2XL Corporation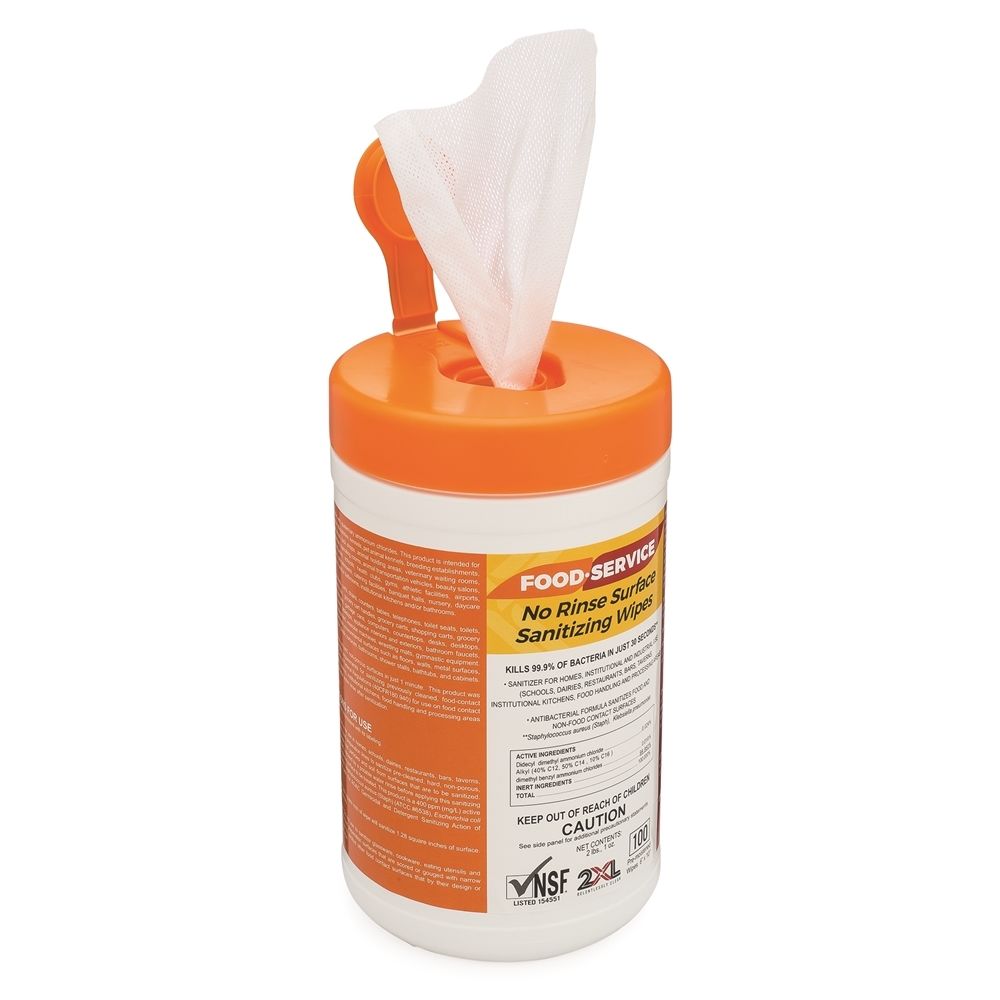 No Rinse Food Service Sanitizing Wipes are NSF listed and EPA registered wipes that help maintain strict regulations and standards in back-of-the-house environments. Use them to kill 99.9% of germs can cause illness in food-prep and food-service areas.
Features
Specifications
Warranty
EPA Registered

EPA #1839-221-82144

NSF Listed #154551

Alcohol-free

Phenol-free

Bleach-free

Ammonia-free

Non-toxic

Non-irritating
Manufacturer's warranty: no warranty due to coronavirus, and supplier can not accept any returns. If any of these products are delivered in a damaged condition, new product will go out at the carrier's expense.