0043609
2XL-441 Shop Wipes, 70ct.
Specialty Cleaners
2XL Corporation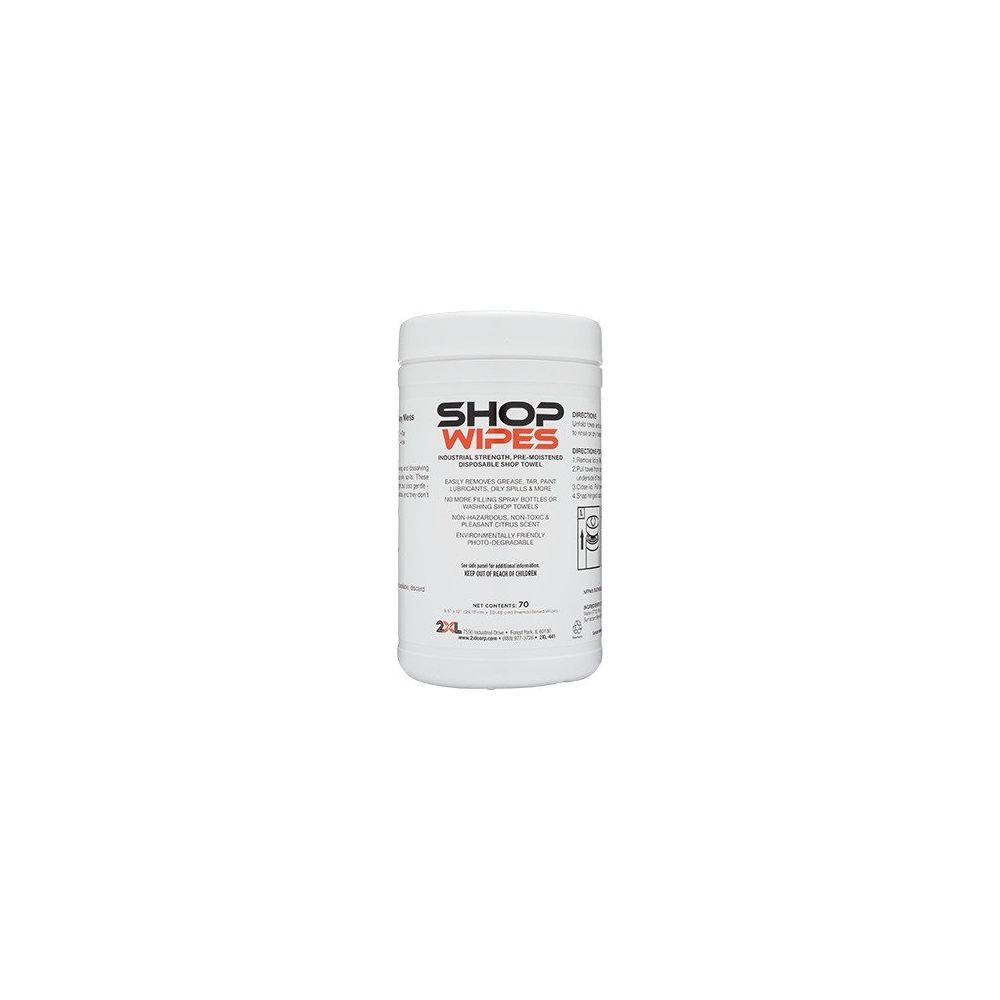 Large and durable pre-moistened shop towels that contain a waterless de-greasing formula coupled with a textured scrubbing surface that easily removes grease, lubricants, adhesives, tar, wax, paint, ink, and other tough messes from hands, tools, equipment, and surfaces.
Features
Specifications
Warranty
NSF Listed #154385
Alcohol-free
Phenol-free
Bleach-free
Ammonia-free
Non-toxic
Triclosan-free
Sheet size: 9.5"L x 12" W
Manufacturer's warranty: no warranty due to coronavirus, and supplier can not accept any returns. If any of these products are delivered in a damaged condition, new product will go out at the carrier's expense.