0070413
2XL GymWipes Advantage-R Refills, 900ct Wipes
Multipurpose Cleaners
2XL Corporation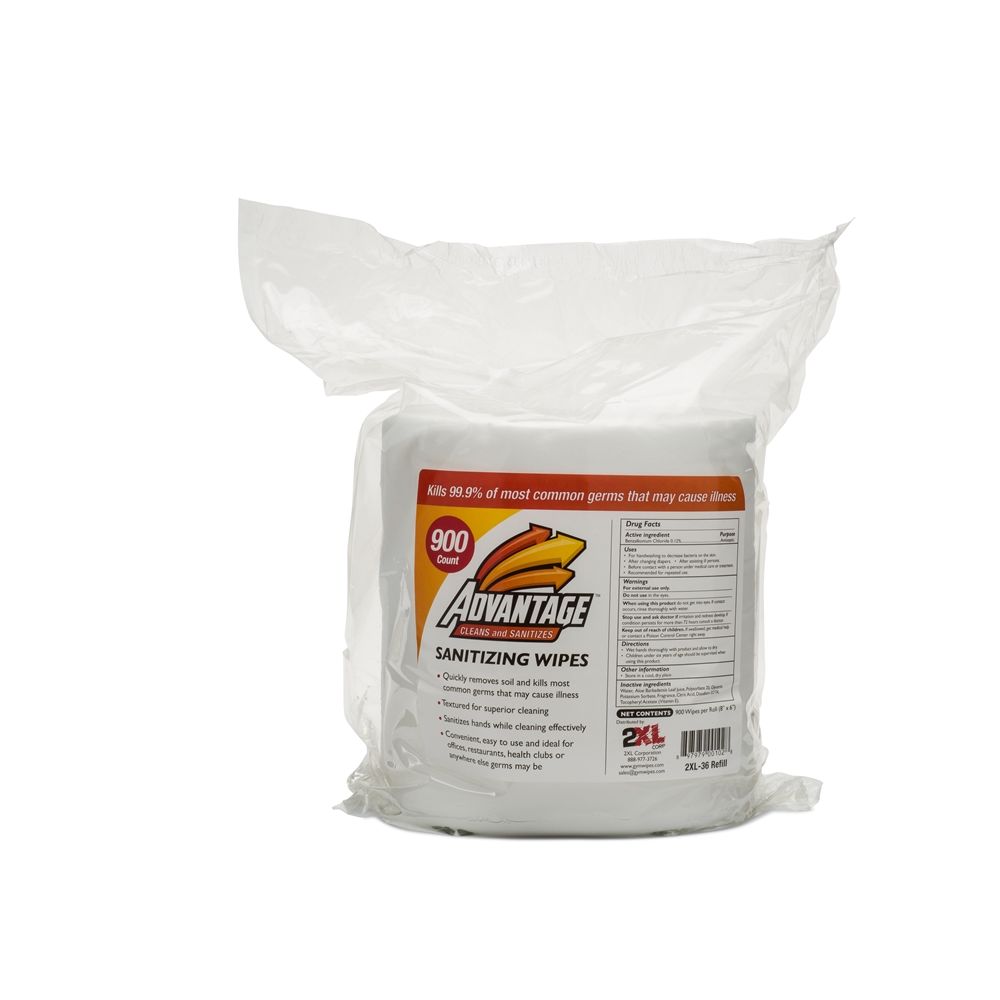 GymWipes advantage-R wipes are all-purpose cleaning wipes that remove dirt, sweat, oils and other forms of grime from surfaces and equipment in any facility. Use them to keep all items presentable and dirt-free.
FDA Approved.
FDA #71995-020.
Removes 99.9% of common germs in 30 seconds.
Alcohol-free.
Phenol-free.
Bleach-free.
Ammonia-free.
Non-toxic.
Non-irritating.
Manufacturer's warranty: no warranty due to coronavirus, and supplier can not accept any returns. If any of these products are delivered in a damaged condition, new product will go out at the carrier's expense.