0070820
AURA 4 Lamp UV-C Light Mobile Disinfection Station, Coverage of 100 sq ft. Space in 15 Minutes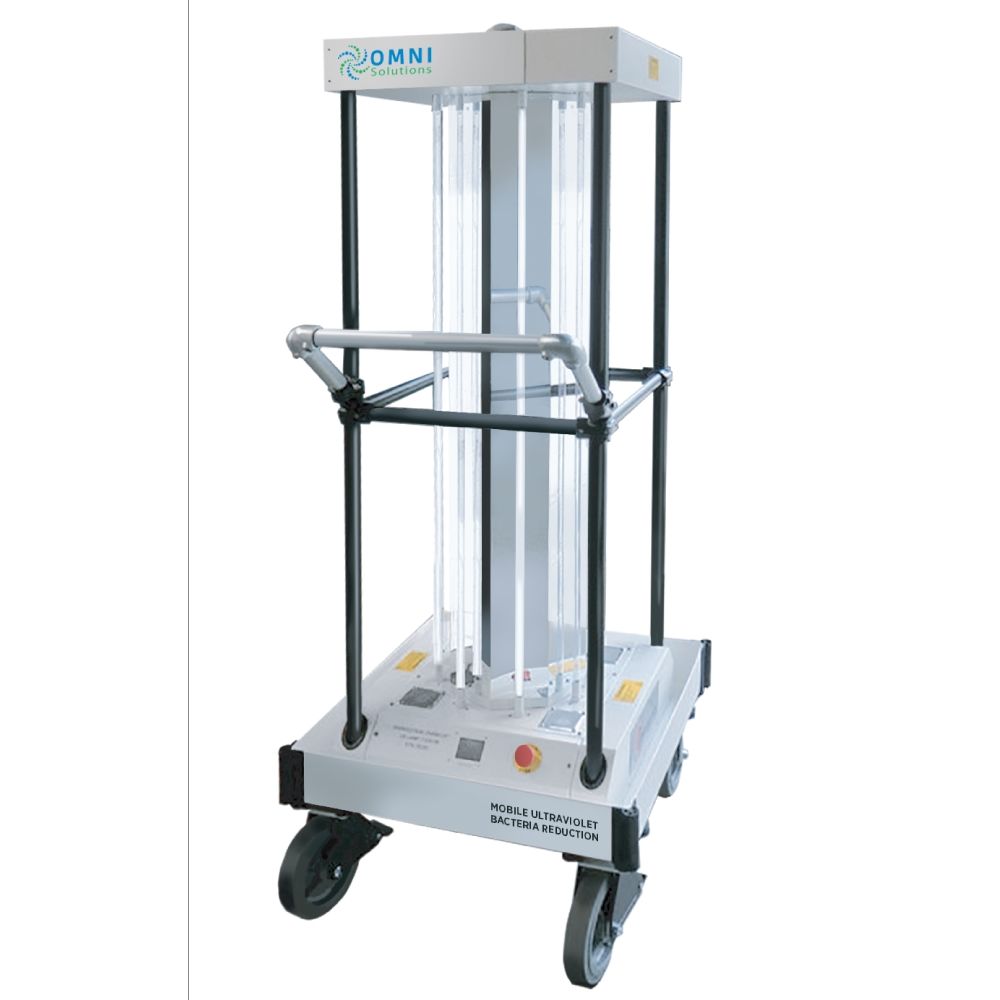 Ultraviolet germicidal irradiation (UVG) is a disinfection method that uses short-wavelength ultraviolet (ultraviolet C or UVC) light to kill or inactivate microorganisms by destroying and disrupting their DNA leaving them unable to perform vital cellular functions. UV light requires the use of germicidal wavelengths of 185-254 nanometers (nm). Operation: Place AURA in area to be treated. Use full color touchscreen to initiate cycle. Close doors with operator outside. AURA automatically cycles. through disinfection process. Remove AURA from treated area. Employees should read spec sheet, manual and watch video on how to use the product before use.
Antimicrobial powder coated heavy duty metal base. 6" commercial quiet rubber casters / wheels.
IP-56 splash proof cooling filters / fans. Heavy duty cushioned bumpers protect against impacts. Total corner coverage protects UVC lamps.
Shatterproof quartz lamps protect workers from breakage.
Motion detection prevents unsafe operation.
Uses include Linen Transport Vehicles, Cafeterias, Restrooms, Surgical Packing Rooms, Offices, Break rooms, Soiled Sortation Area. 
Financing available.