0074411
13 Gallon Insta-Bin Multi-Use Waste/Recycle Bins, Gray
Wastebaskets
Hospitality Source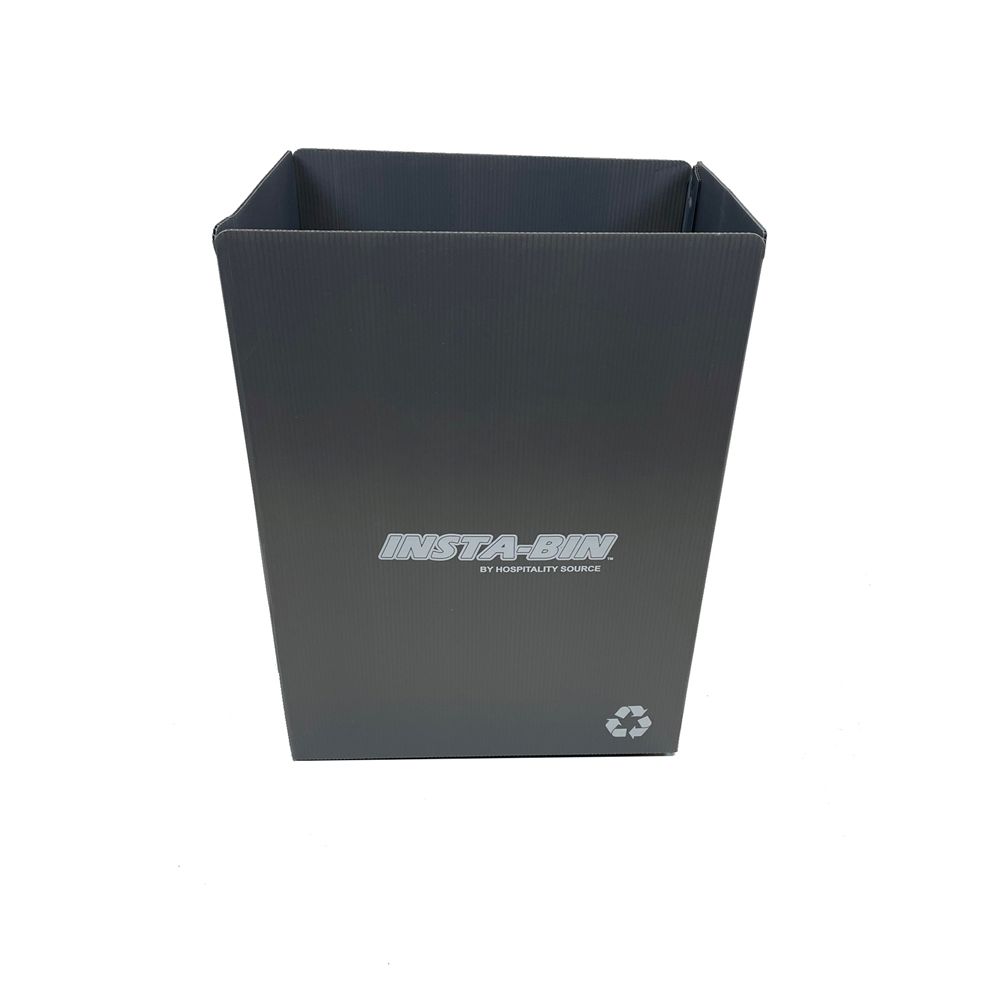 This Insta-Bin is for standard 13 gallon disposable garbage bag. The item is used for temporary extra capacity for trash/recycle management system, hotel room and banquet/event use. This bin features a fold flat and is made from recyclable material.
Features
Specifications
Sustainability
With today's reduced housekeeping services being widespread, Insta-Bins can help manage waste and recycling control.
Insta-Bins were specifically developed for hotel use and to expand waste capacity for guests in rooms.
Insta-Bins are made from eco-friendly material and can be recycled.
Besides in-room use, Insta-Bins are perfect for hotel receptions, parties, and trade fairs.
Insta-Bins can be used many times and are lower priced than one-time use equivalents.
Multiple restaurant take-out containers and most pizza boxes easily fit in the Insta-Bin.
Made from recyclable material